If you're excited about getting the Multan Board 9th Class Result 2023, you can easily check it on ilmkidunya, a well-known educational website. Ilmkidunya offers a user-friendly platform that allows you to easily view your exam results from the Multan Board.
Follow these uncomplicated steps to effortlessly retrieve your 9th Class Result 2023 Multan Board 2023. Whether you are a student, a parent, or an educator, this guide will assist you in smoothly navigating the process of checking the Multan Board Result 2023 on the ilmkidunya platform, ensuring a trouble-free experience and timely access to your academic achievements.
To view your Class 9 Multan Board Result 2023 using your roll number on ilmkidunya, kindly adhere to these instructions:
Step 1: Start Your Browser
Open up your web browser on your device and ensure that you're connected to the internet.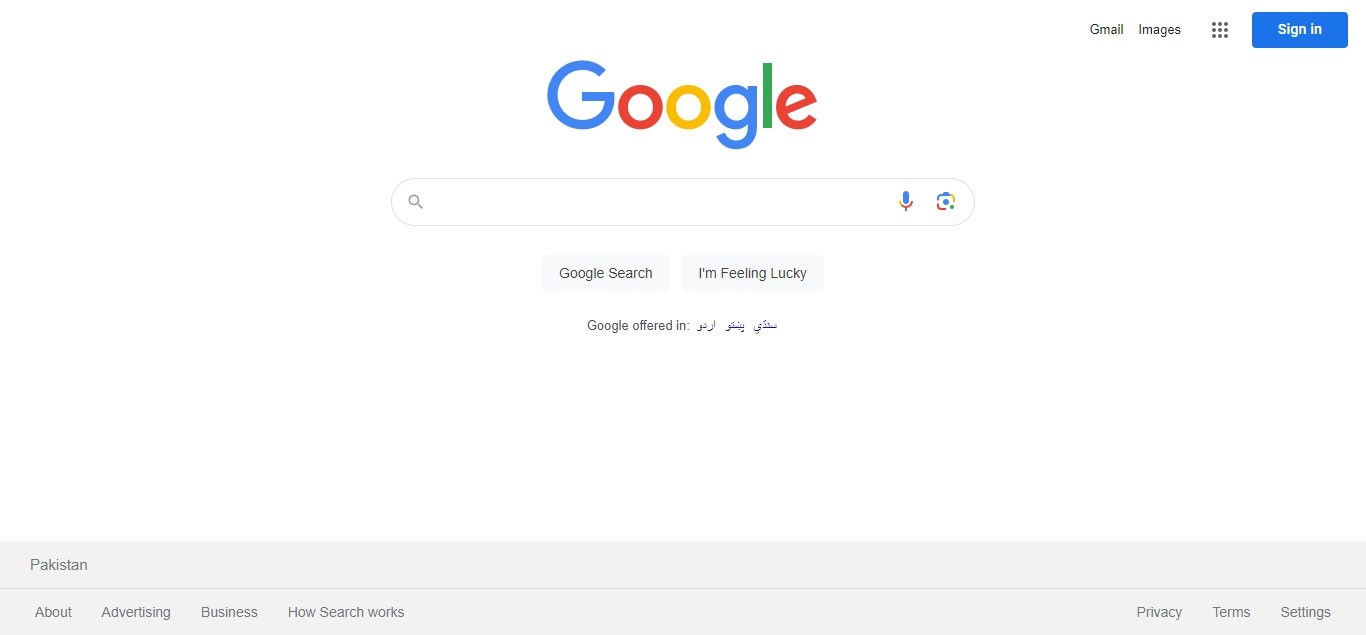 Step 2: Look Up the Keyword
In a new browser tab, type the keyword "9th Class Multan board result 2023 ilmkidunya" into the search bar. Hit the enter key to start the search. This will show you relevant outcomes connected to the keyword, guiding you to the right information on ilmkidunya.com.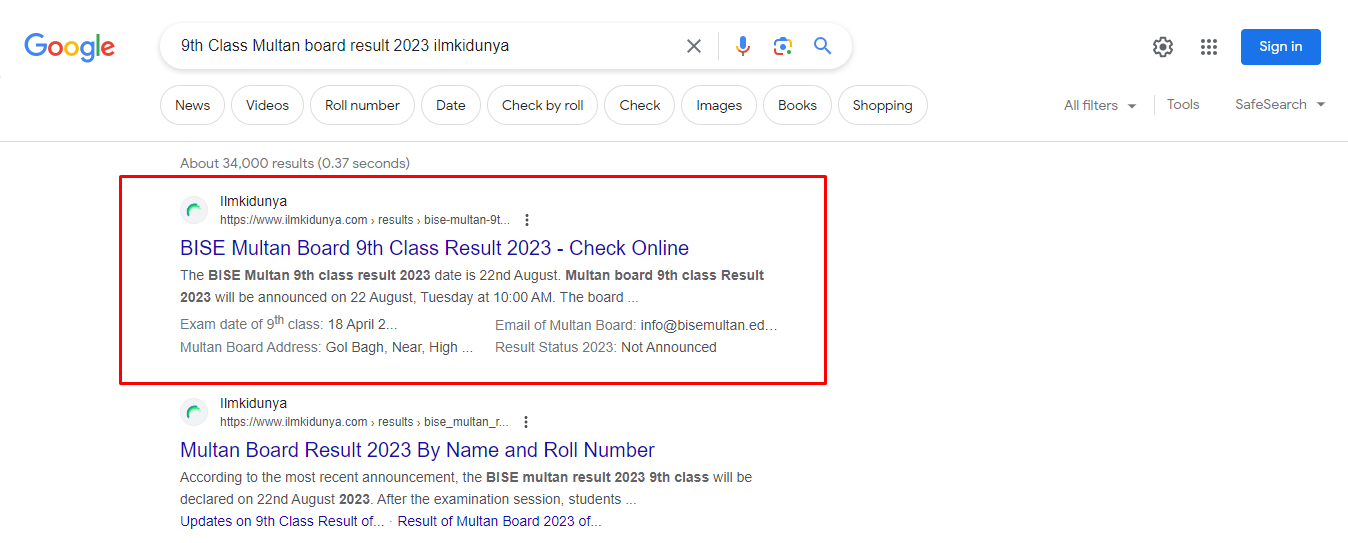 Step 3: Go to the BISE Multan Result Page
From the search results, click on the link or page related to the Multan Board SSC Part 1 Result 2023 on ilmkidunya. This link will take you to the official result page hosted on the website.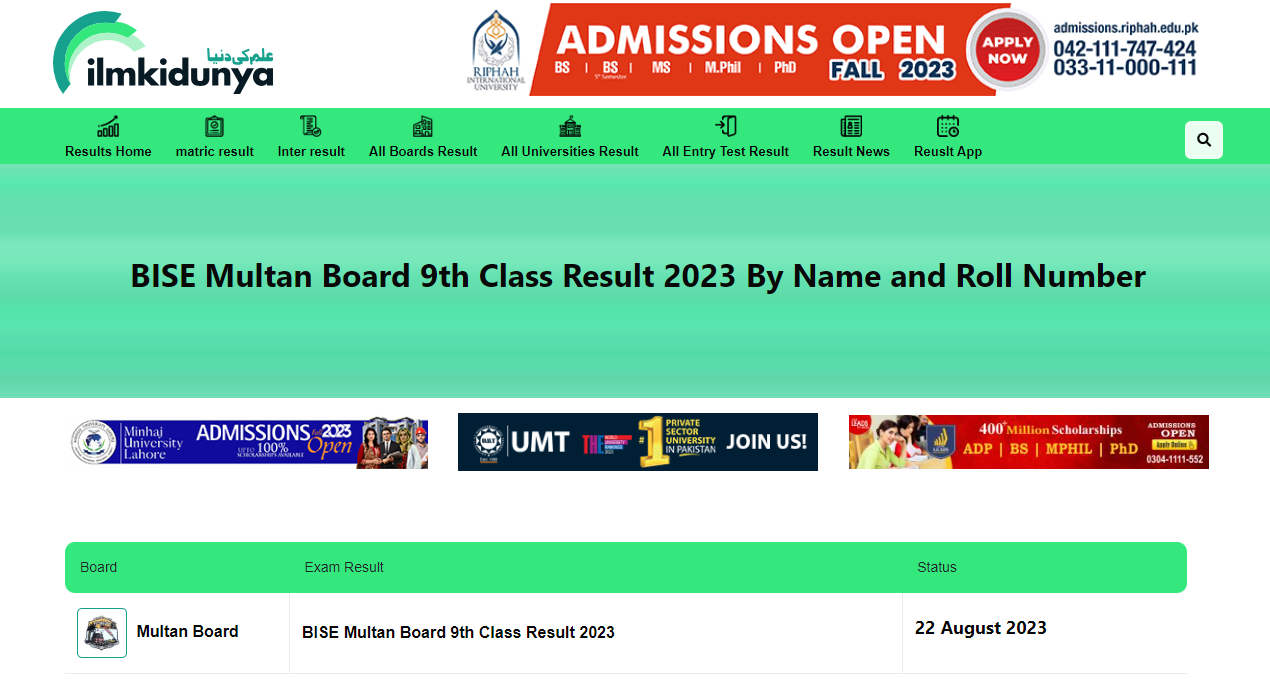 Step 4: Start Checking the Result
Look for the "Online Check" button on the highlighted bar of the result page. Just click this button to begin the process of viewing your BISE Multan 9th Class Result 2023. Keep in mind that the "Online Check" button will be visible and operational on the result day, which is set for August 22, 2023 at 10:00 AM.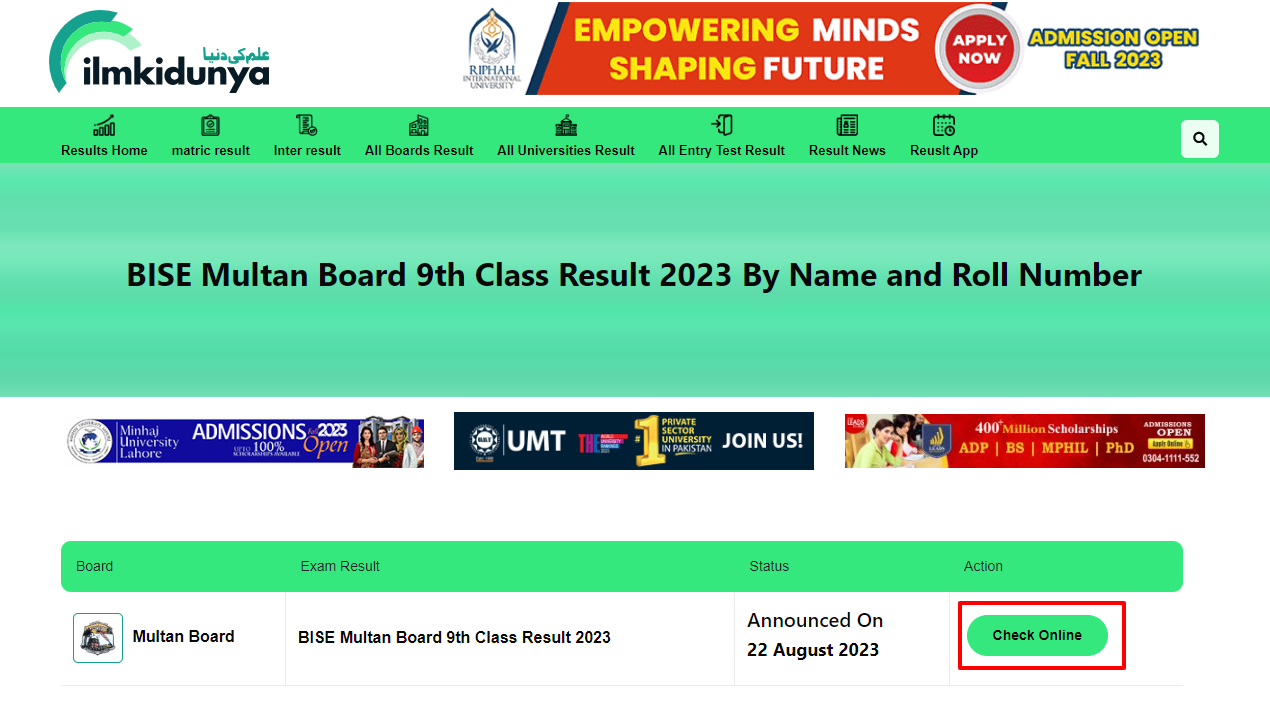 Step 5: Provide Your Roll Number
A window will pop up requesting your roll number. Simply type in the correct roll number associated with the exam for which you wish to view the BISE Multan Board 9th Class Result 2023.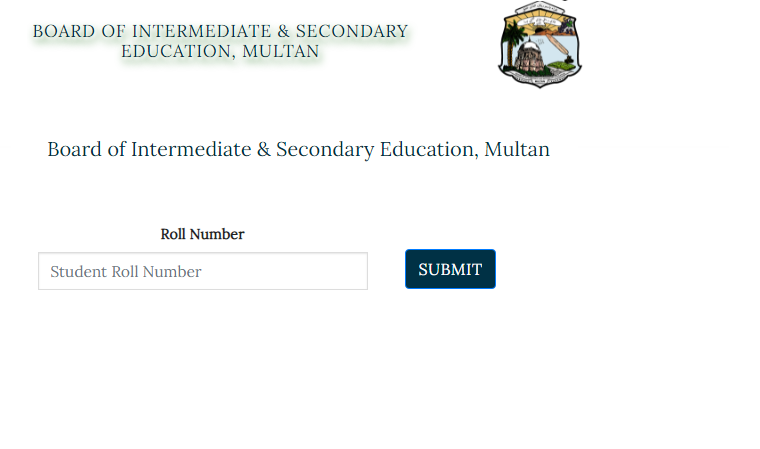 Step 6: See Your Results
After you've entered your roll number, the 9th Class Result Multan Board 2023 will appear on your screen. This is where you can check your scores, grades, and any other important details regarding your exam performance.
Step 7: Save or Print Your Result
For keeping a record of your academic progress, it's advised to download or print a copy of your BISE Multan 9th Class Result 2023. This result can be useful for future purposes like admissions, scholarships, or personal documentation.