Karachi: Sindh Madressatul Islam University (SMIU) and Lasbela University of Agriculture, Water and Marine Sciences (LUAWMS), Uthal signed a Memorandum of Understanding (MoU) on Monday at SMIU.
The Vice Chancellor of Sindh Madressatul Islam University Dr Muhammad Ali Shaikh and Vice Chancellor of Lasbela University Prof Dr Dost Muhammad Baloch singed the agreement on cooperation in exchange of faculty members, research persons, graduate and under graduate aspirants for study and research, joint educational, academic, training and research activities, participation in seminars and academic meetings, endowment of research training and course work for MPhil students, guardianship of PhD students at funded fee structure, exchange of organizational managers and coordinators as well as training and development of supervisory and academic staff.
Read More: HEC to start three academies for teachers training in Punjab
While sharing his views on the event Dr Muhammad Ali Shaikh said that we welcome this kind of cooperation that will be advantageous for the universities of Sindh as well as of Balochistan.
Dr Ali said;
---
"Sindh and Balochistan have old relations with each other will definitely strengthen along with this sort of partnership and cooperation."
---
Furthermore, he said that Sindh Madressatul Islam University will welcome students, faculty and managerial staff of Lasbela University at SMIU under the exchange programme. He also said that Lasbela University is so close to Karachi city, hence, their cooperation in different education fields would be in the interest of economic growth of the country as China-Pakistan Economic Corridor (CPEC) is also nearer to both regions.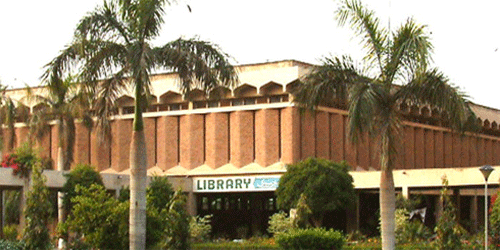 Prof Dr Dost Muhammad Baloch said that this sisgned agreement will prove beneficial for newly established Lasbela University in a lot of ways. Moreover he said that we should work together, particularly in marine science, education, media studies as well as in other regions of research and training.
He said that under this agreement SMIU will be able to send its aspirants for internship at LUAWMS. He also added that LUAWMS is a main university of Balochistan because it is nearer to the Gawadr Port and CPEC project.
The university is also nearer to SMIU that's why the cooperation between these two fraternal universities is in a national interest, he added. While admiring the role of Dr Shaikh, he said that the Vice Chancellor of SMIU had developed the university in an exceptional way within a shortest period of time.