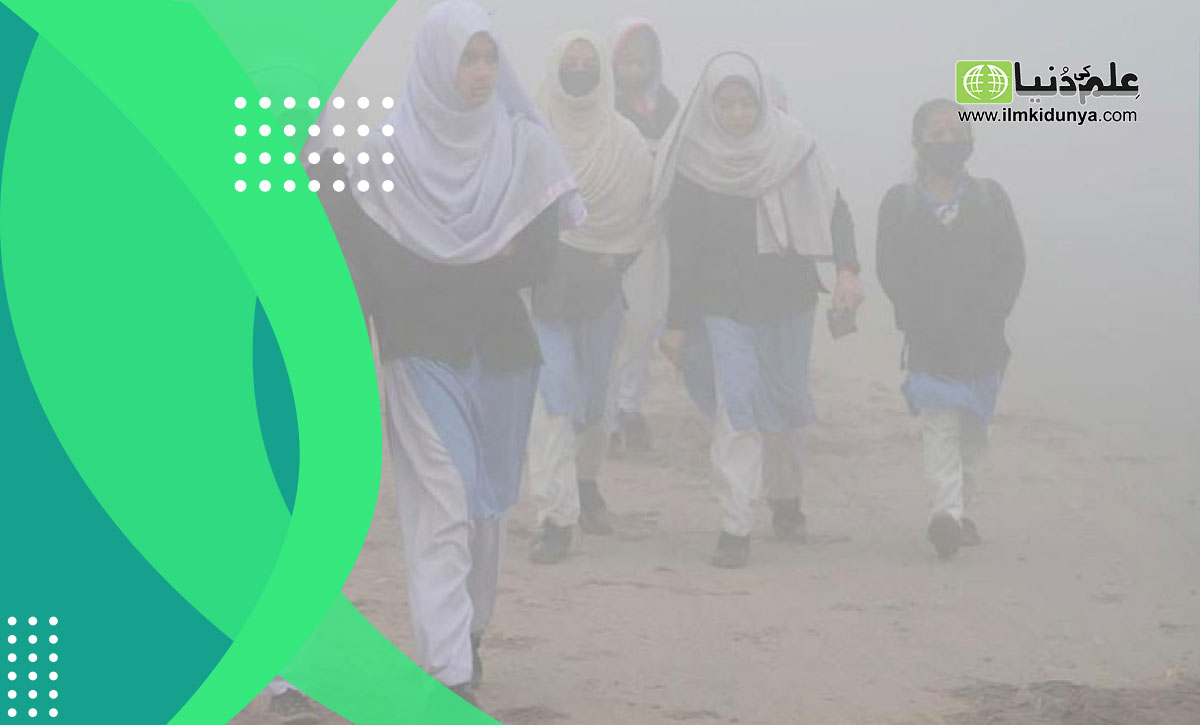 Schools To Remain Close Three Days a Week Due To Smog
News Submitted By: Ilm Ki Dunya

23-Nov-2021

Views: 813
The Punjab government had announced to close the schools as well as offices three days a week due to the smog. The decision has been taken by considering the situation of the smog that has been worsening day by day and is a threat to the health of the people. In this regard, the notification has been issued by the provincial government that states that the schools and offices will remain closed from 27th November 2021 to 15th January 2021 in Lahore on Saturday, Sunday, and Monday. Moreover, the Punjab CM has said that the authorities will take all the necessary steps to overcome the situation of the smog in the city. The smog is feared to rise the common ailments and skin infections in people.
Online Classes
It has been said that the educational institutes will arrange online classes for the students for the completion of the course work on time. The students are also instructed to attend the online classes according to the schedule provided by the school authorities. The online classes will be organized according to the issued academic planning to save the time of the students. Similarly, the companies will allow their employees to do the work from home during the closure of the offices.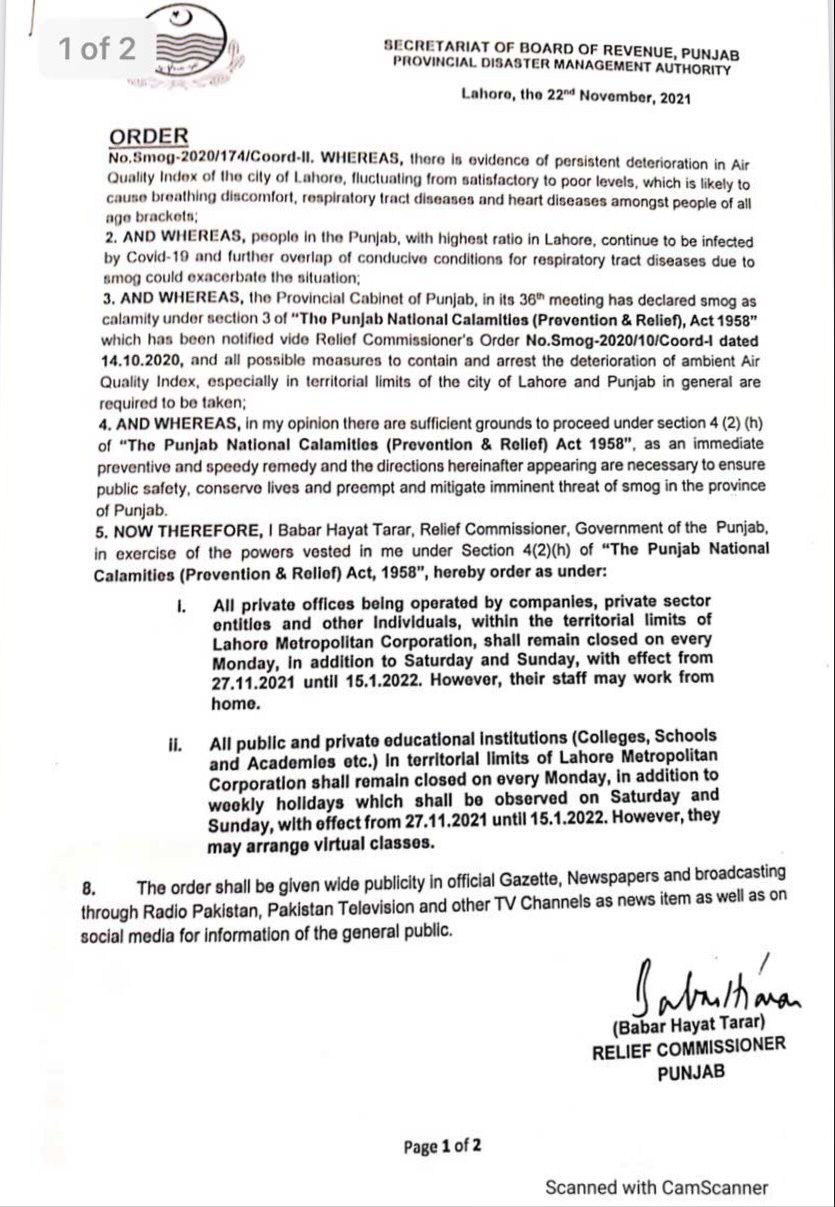 Smog Monitoring Cell
The Punjab CM has said to set up the smog monitoring cell in the Provincial Disaster Management Authority (PDMA) that will work to control the smog for the safety of people. Earlier the Lahore High Court had ordered the Punjab government to issue a notification to private offices so that they can half the staff attendance to tackle smog. The directives have been issued after considering the government's failure to appropriately deal with environmental issues. The Judicial Water and Environmental Commission had also recommended closing down schools in areas affected by the smog. As per the smog emergency plan submitted by the commission, the situation will be monitored by the PDMA daily and a thermal anomalies map will be shared with the concerned departments.