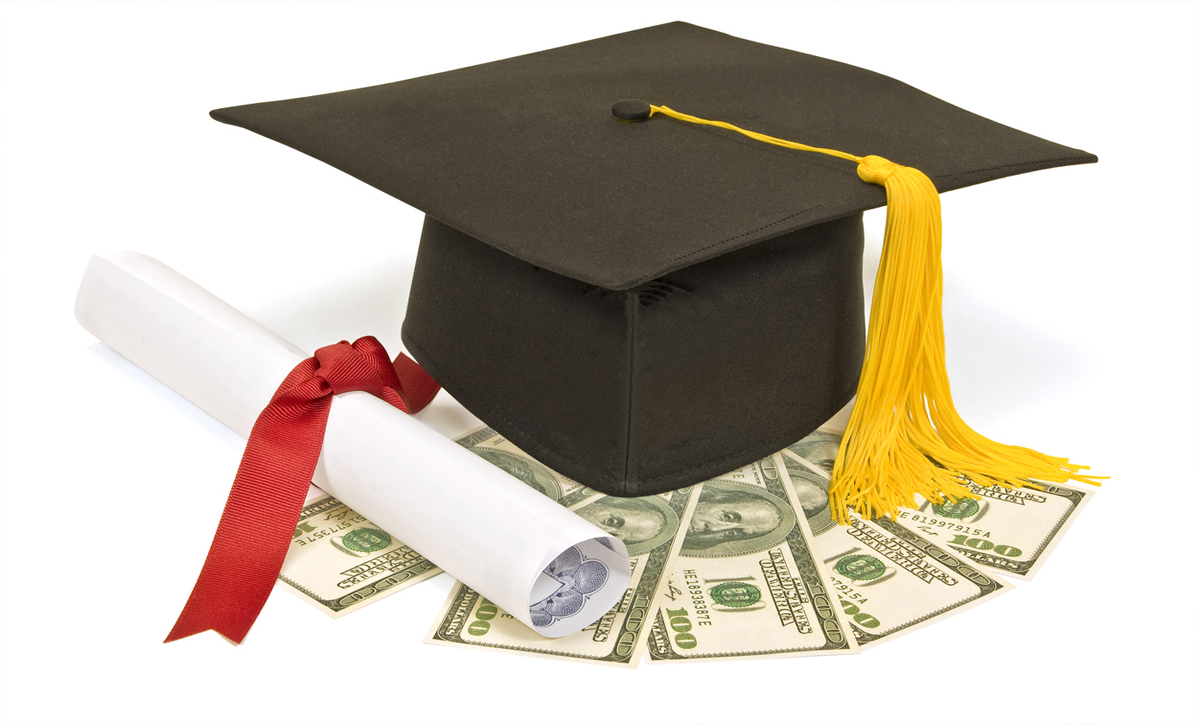 NUMS Announced Ehsaas Undergraduate Scholarship Program Batch III
News Submitted By: Ilm Ki Dunya

11-Mar-2022

Views: 8988
NUMS (National University of Medical Sciences) is providing undergraduate scholarship opportunities for students under government's Ehsaas Undergraduate scholarship program Batch III. The scholarship program promotes education by covering students tuition fee and providing annual stipend until their degree completion.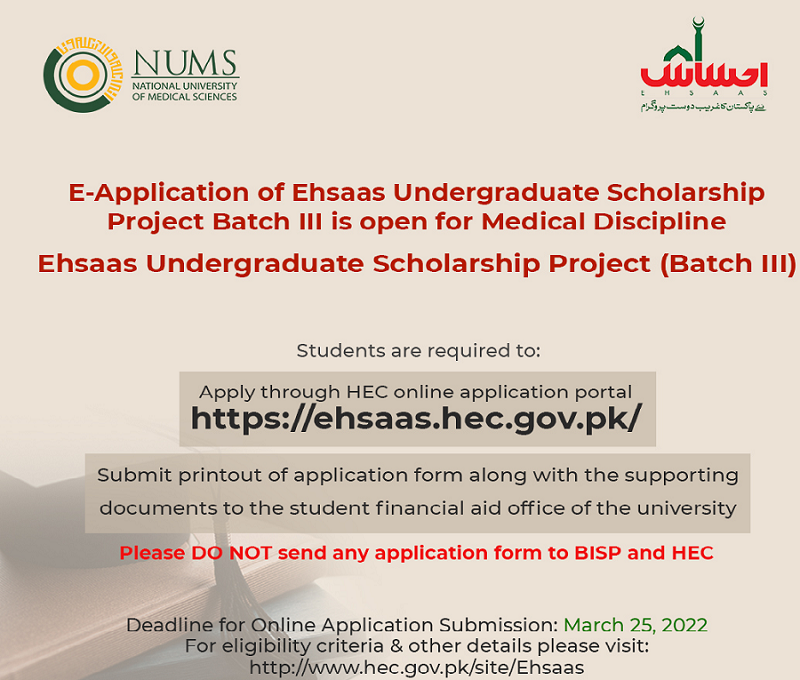 Eligibility Criteria for Ehsas Scholarship
The announced Ehsaas scholarship program for undergraduates will only cover those students who:
Are enrolled in Army Medical college for BDS and MBBS batch of Fall 2021.
Are provided admission according to University specified regulations.
Are not availing any other grant or scholarship
Have not secured their admission under self-finance evening program/self-support/ self sustain and distant learning programs
How to Apply for Scholarship
Medical students who wish to avail their Ehsaas undergraduate scholarship must follow the following steps:
1.Students must apply at HEC portal at http://ehsaas.hec.gov.pk/ and get their printed Ehsas HEC scholarship form for their scholarship
2.Students must follow the guidelines regarding Program Director and submit the following documents:
a.Students CNIC or their Mother/Father or Guardian
b.Students applicant must provide their family Income certificate(Mother/Father or Guardian) or respective salary slip
c.Student applicant must provide their copies of their utility bills (Telephone, Water, Electricity, Gas) for the last six months if needed
d.Student applicant must provide their rented house respective rent agreement
e.Students must provide their last fee receipt copies or their siblings if needed
f.Students must provide their respective expense documents or medical bills if needed
g.Student must provide one passport size photograph
h.Student applicant must provide their picture of their house
3.Student applicant must remember that the Ehsaas Scholarship program last date to apply is 25th of March 2022.
4.Student applicants who require more clarification or have any inquiries, they can contact the ESUP NUMS focal person Ms. Noveen Nissar(Assistant Manager) at Phone No: 051-51705645 or at her email: scholarships@numspak.edu.pk
Scholarship Rewarding Criteria
The student applicants who wish to avail the Ehsaas undergraduate scholarship need to know that:
The potential student applicant candidates will be chosen by the scrutiny committee and the shortlisted student candidates will be called y NUM's ISAC (Institutional Scholarship Award Committee) for interview.
The ISAC committee will announce the potential candidates recommended to HEC.
The scholarship will be finalized and awarded under HEC approval.
The scholarship program funding shall be continued for the next year/semester if students academic performance is deemed satisfactory.