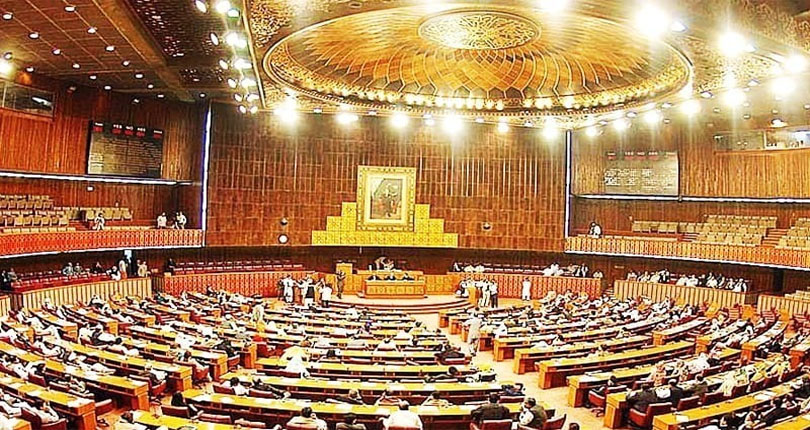 National Assembly Passes Bill For Institutes to Teach Holy Quran with Urdu Translation
News Submitted By: Jawairia

14-Jul-2020

Views: 2330
On Monday, the National Assembly has approved a bill unanimously, calling for the Holy Quran to be taught in Universities of Pakistan as well as in other higher educational institutes along with Urdu translation. The resolution passed by the National assembly of Pakistan maintained that as per the Constitution, the official name of the state is Islamic Republic of Pakistan whereas the teachings of Holy Quran and Sunnah will be considered as the supreme law.
Read More: NA Approves Compulsory Quran Education Bill
"Hence, it is mandatory to make proper arrangements for the understating of Holy Quran in higher educational institutes," the decree stated.
Minister of State for Parliamentary Affairs Statement Regarding Approved Bill
Minister of State for Parliamentary Affairs, Ali Muhammad stated that the understanding of Holy Quran in Urdu will undoubtedly permit the aspirant's to have a better understanding of our Holy Book. He furthermore states that understanding of Holy Book in our national language will allows the students to have a better understanding of Allah S.W.T message to the human beings.
National Assembly Passed Resolution on Kashmir Martyrs' Day
National Assemble on Sunday evening also passed another resolution, in which the house give full diplomatic as well as political support to the innocent Kashmiris and also condemned the brutal killings by the Indian forces in Occupied Jammu and Kashmir.