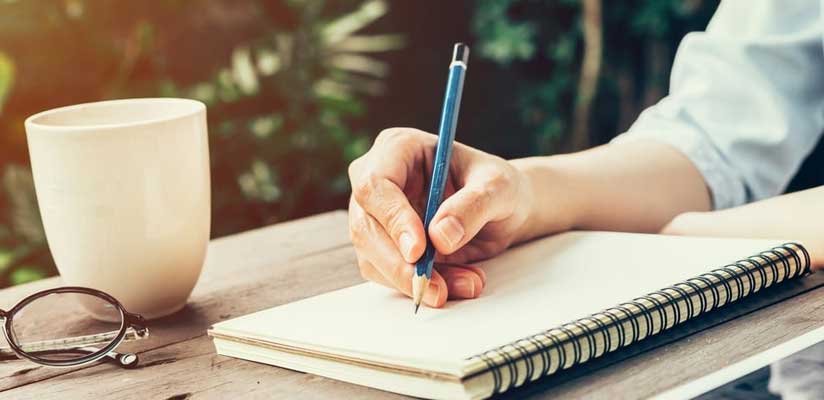 Ghazali Institute Of Medical Sciences GIMS Has Extended Their Admissions 2023 Deadline
News Submitted By: Ilm Ki Dunya

24-Mar-2023

Views: 578
We are here to inform you that Ghazali Institute of Medical Sciences (GIMS) is accepting applications for career oriented health care programs. The GIMS admissions 2023 are open for various health care BS and diploma programs. The GIMS institute has extended the dates of its admission 2023. It is chance for those candidates who failed to submit their applications in the previous deadline. Also apply as soon as possible because the university is accepting application on first come first serve basis. The university is also offering special 10% discount on fee due the holy month of Ramzan. The candidates can apply for the following DPT, Pharmacy category B and for various BS (4 year) and 2 year diploma programs:
GIMS BS (4 years) Programs:
BS Emergency Care
BS Pathology
BS Anesthesia
BS Cardiology
BS Radiology
BS Surgical
BS Dialysis
BS Dental
GIMS Diploma (2 years) Programs:
Physiotherapy
Health
Pharmacy
Pathology
Anesthesia
Cardiology
Radiology
Surgical
Dialysis
Dental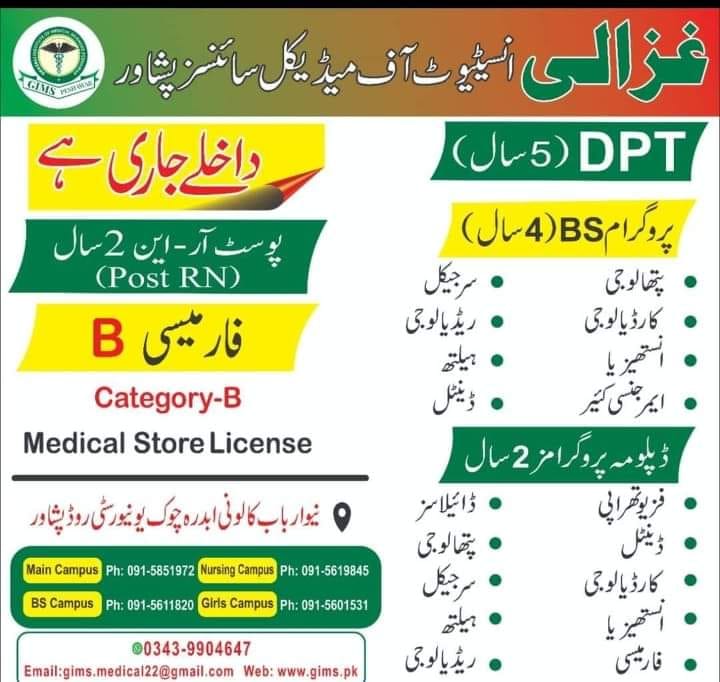 GIMS Other Programs:
DPT (5 years)
Pharmacy Category B (Medical store)
Required Documents for the Admissions:
Matric/ SSC Academic Transcripts
Result of HSSC/ FSC Pre-Medical
Candidate's B-Form/ CNIC
Candidate's Domicile
Paid Application processing Fee challan
GIMS Admission Eligibility Criteria:
Candidates with 50% marks or above in FSC Pre-Medical can apply for BS 4 year programs at GIMS.
For admission in DPT 5 year program, a candidate is required to have 60% marks in FSC Pre-Medical.
50% marks are required for admission in GIMS diploma programs in relevant subjects.
GIMS Application Process:
To fill out your admission form visit the official website of Ghazali Institute of Medical Sciences.
From the homepage you can find the "Apply Now", click it to start filling out your GIMS admission application.
Fill in all the details and provide all the requested documents.
Generate the application fee challan after uploading the documents.
Submit the application processing fee, as advised in the fee challan details.
Upload the paid receipt of application fee challan to your application form and submit it.
GIMS Admissions 2023 Deadline:
For the 2023 academic year, GIMS admissions are now open. Because admission to the Ghazali Institute of Medical Sciences (GIMS) is difficult, we encourage interested candidates to submit applications as soon as possible. Ghazali Institute of Medical Sciences have extended their admission deadline for the year 2023, the previous deadline was 20th March 2023. Now the new GIMS admissions 2023 deadline is 22 April 2023.
About GIMS:
For a really long period, the Ghazali Institute of Medical Sciences (GIMS) in Peshawar has been creating medical professionals who now works in a variety of hospitals and clinics across Pakistan. GIMS Peshawar is a paramedical institute which was established in 2008 in Peshawar. Currently, there are three campuses of GIMS: the Main Campus (Arbab Road), the BS Campus (Phase - III) and the Nursing College (Town Peshawar). Each campus has a laboratory, museum and well-stocked library that covers all technologies and fields of study and all students gets the same management model and facilitation method in order to make contributions to the health field.