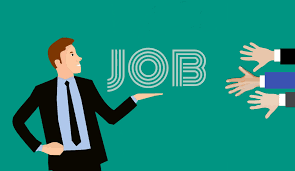 Federal Public Service Commission Announces Job Opportunities 2022
News Submitted By: Ilm Ki Dunya

02-Jul-2022

Views: 7047
The FPSC or federal public service commission is one of the leading government organizations providing job to the people of Punjab and Pakistan. The FPSC ensure that transparency and merit are upheld at all costs when it comes to distributing job among the public.
Federal public service commission has announced various Federal Public Position Jobs for the people of Pakistan on 1st July 2022 under Ministry of Defence, Ministry of Science and Technology, Ministry of Overseas Pakistani & Human resource development, among others. FPSC candidates who have previously applied but have not succeed this is an excellent opportunity for them to regain their livelihood by securing government positions. The total 186 number of vacancies are announced.
Assistant Private Secretary (BS-16)
The assistant private secretary provides various services like taking calls, handling correspondence, making appointments etc. This position requires applicant to have 2nd division or Grade C bachelor degree from HEC certified University, shorthand speed minimum of 100 w.p.m, Typing speed 50 w.p.m and candidates must be computer literate. Total vacancies available for this position are 52. Vacancies are available in 16 departments.
Lecturer (Male) (BS-17)
The lecturer provides services like providing educational classes, training etc. This position requires 2nd division or C grade equivalent certification from HEC recognized University in the relevant subject. Total number of vacancies available are 89. This job comes under the ministry of defence. Age limit is 22 to 28 years plus five year general relaxation upper age limit.
Other Important Remaining Jobs
FPSC has provided various other job positions like Junior Ordinance Management Officer(04 vacancies), Junior Scientific officer(01 vacancy), Statistical Officer (07 vacancy), Social welfare officer (01 vacancy), Demonstrator Male (03 vacancy), Assistant professor Female (11 vacancy), Armament supply officer (01 vacancy), Dietitian (01 vacancy) , Research officer (01 vacancy), Veterinary Officer (02 vacancy), Deputy Scientific Adviser (01 vacancy),Assistant Electronics Adviser (01 vacancy) Orientation and briefing officer (03 vacancy), Inspector (01 vacancy), Assistant Inspector General (01 vacancy),Translator (01 vacancy), Senior Psychologist (01 vacancy), ENT Specialist (01 vacancy), Appraising/Valuation officer (02 vacancy), Preventive Officer (01 vacancy)
Instructions for Submission of Applications
Eligibility of candidates will be determined under Commission's policy displaced at FPSC website, candidates are advised to go through the general instructions before applying. Applicants must submit their applied thorough FPSC website on www.fpsc.gov.pk and applicant candidates may edit their application only once within their closing date for correcting any errors.
FPSC applicants are reminded that the closing date for submission of applications is 18th July, 2022.