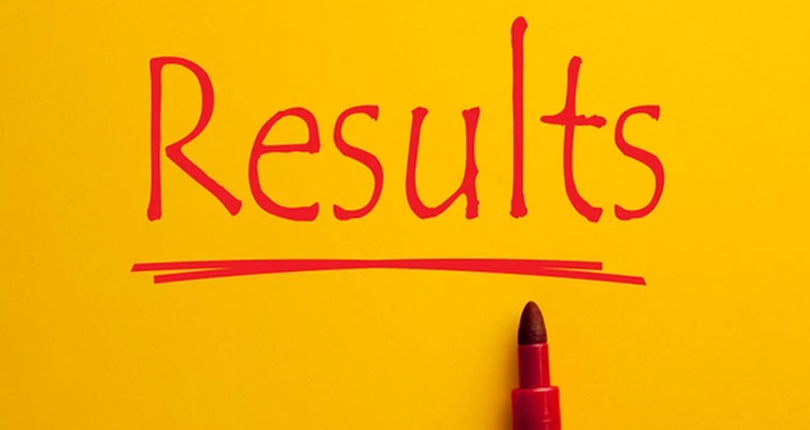 FBISE Boards Results Dates 2022 Announced for Inter Part 1
News Submitted By: Ilm Ki Dunya

05-Sep-2022

Views: 4098
FBISE Boards Results Dates 2022 Announced for Inter Part 1.There are some attributions that might evolve in the personification of your entire life. If there is any chance that you gain low marks in your 12th class, it might not mean the end of everything since a lot of dots are connected in a specific way. There are always subjects that we consider more profound while some subjects don't add up to our demeanor. It's a basic case that we're more equivalent to perform in a subject well if we're more focused and invested in it. The impact of being good in some subjects and facing problems in others result in low marks because you might get eligible or good grades in English but barely pass in Mathematics. If you don't want low marks to affect your future you have to make sure that if you go through some issues regarding the subjects where you have less supervision and composure, you need to excel at the other subjects to cover up the loss. For instance, there are 6 subjects in total, you have a grip on 3 of them and you don't contemplate on the remaining subjects and this might result in low marks but you still have a skill to pursue the subjects you're good at.
The 12th class result 2022 is going to be a clear vision of how much percentage was abbreviated and mostly low marks didn't depend on performing low on one subject but multiple subjects. This can be exemplified as an obstacle that can be overcome.
Medical or Engineering
If you want to pursue medical and engineering, then low marks can result as an issue for you. This cannot be contemplated to go in an opposite direction because medical students need to achieve at least 70% to apply for a medical University. While engineering students have a sense of relief in some criteria but not completely because even they have to achieve 55-60% to attain admission in an eligible university. Mathematics is a subject that can allow you to score full marks but it's also the subject that can result in low marks, so attaining a good hand in mathematics can be proven vigilant. You can also opt for pre engineering or premedical to lower off the burden to some extent. FSC result 2022 Lahore board is going to be announced on 20th October.
FA (Humanities)
Humanities usually have low merit in universities, so picking up some subjects where you can excel will make up for the subjects that conjugate in low marks. Humanities have a vast range of elective subjects and you can easily choose something that compels your interest. You can make sure to progress more in the subject that lights your interest and gain good marks. Since humanities subjects are light and lack technical analysis, you can also improve the compulsory subjects or opt subjects that are similar to compulsory subjects. For instance, if you elect English Literature as an elective subject, you can improve your English compulsorily. Similarly, if you opt Islamic elective, you can also improve your Islamic studies and find common ground.
Subject Focus
Subject focus has been proven quite beneficial for students and it makes sure that even if you have low grades in some subjects, you can still excel in other subjects. The overall outcome may not help you gain an overall excellent result but it can allow you to comprehend to maintain average marks that will make sure your future doesn't depend on it. It's a bit hard for medical and engineering students to cope up with this mechanism because they have to achieve good marks to comprehend the success of their future in a similar field. Although if you somehow gain low marks, that does not have to indicate the end of your future because you can opt for a different field.
Prestigious Universities
Most highly ranked universities have a policy of high merit which depends on the recent year merit. In order to get yourself enrolled in these universities, it's necessary to gain high marks because it cannot be contemplated any other way. Even the scholarship program demands a good merit but you can also apply through sport scholarship and there is a chance to move forward.
Private Universities
Private universities are a perfect escape for students who have achieved low marks in their intermediate. Although some private universities are expensive, they can also offer you several scholarship programs that do not require merit. These scholarship programs are based on your talent and creativity which presents your skills. You can attain scholarship on sports, debate, writing, singing, painting and many more.
2nd year result 2022 Lahore board is on its way and all the performances will be determined. If you haven't reached 12th grade, you still have time to improve yourself and discipline your study plan. The overall composition depends on the outcome and it is safe to say that your 12th result might not be the end of your future, if you try to change direction instead of going towards one goal. Having goals and ambitions can proceed in developing your personality but failure should not predict your future. There are many options to invade, so you can have a successful future even when something's are not planned according to your goals. Pakistan as a country has been diversely evolving and there are many future opportunities which don't only depend on your grades. There are three basic ways to hold employment, firstly with someone's recommendation, secondly your respected degree with experience and lastly your skill and creativity.