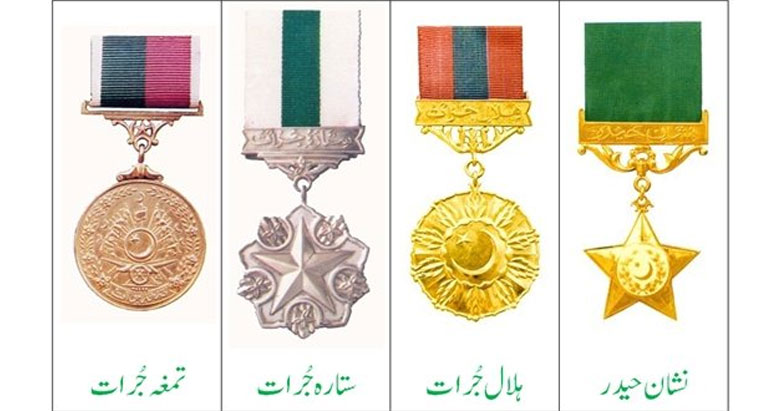 Pakistan has various Military awards that are given to those whose accomplishment are recognized while serving under Pakistan Armed forces. The military awards contain non operational and operational awards like Imtiazi Sanad and Tamgha-iDifa. Commemorative and campaign awards and medals required for unique occasions are given as well when required.
These awards and badges are given to acknowledge and provide recognition towards respective person military career achievement. Some medals have also been given to certain Pakistan civil servant officers and civilians in the past with governments permission.
Military Operational Awards
Nishan-e-Haider Award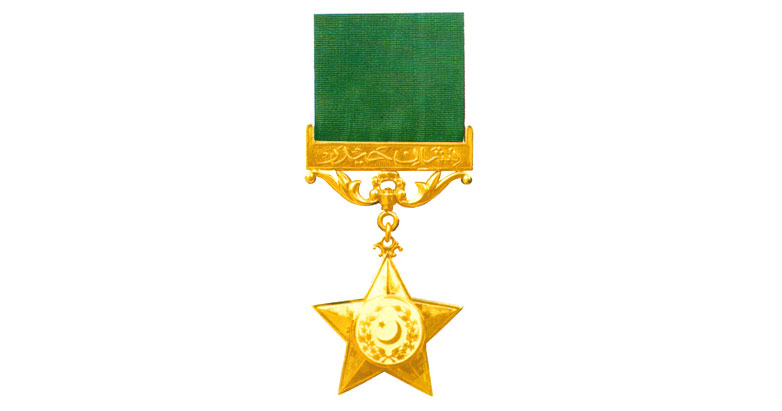 The Nishan-e-Haider award is the highest award under Armed forces Pakistan representing "Lion of Allah". This special award is given to those individuals who while serving Pakistan government under umbrella of Armed Forces, Frontier Corps and Constabulary has have showcased great acts of heroism, valor and courage under the instances of extreme danger, showcasing might and bravely of the highest order while devoting themselves towards their duty among enemy's presence.
This award is given to those individuals who have given everything for their nation and country and have paid with their lives. People who receive the Nishan-e-Haider Award get the special privilege of adding "NH" after their names. The award is only given to person who are established as Shaheed or martyr.
The following people have received Nish-e-Haider so far.
Captain Muhammad Sarwar
Major Raja Aziz Bhatti
Major Tufail Muhammad
Captain Karnal Sher Khan
Sawar Muhammad Hussain
Major Muhammad Akram
Major Shabbir Sharif
Havildar Lalak Jan Shaheed
Lance Naik Muhammad Mahufz
Pilot Officer Rashid Minhas
Hilal-I-Jura'at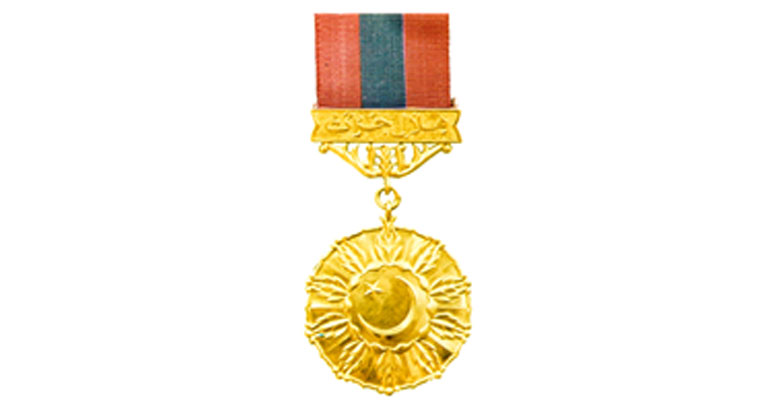 This award is given to those individuals and officers serving under Pakistan government Armed forces, Frontier corps and constabulary for showcasing acts of greatest acts of valor, courage, devotion and bravery of the highest kind while in the battlefield among enemies presence and proving their devotion towards their country.
The person who receives this special award has the privilege of having "HJ" letter after his name. All army officers serving under Pakistan navy, air force and Armed are eligible for this prestigious award.
Sitara-I-Jur'at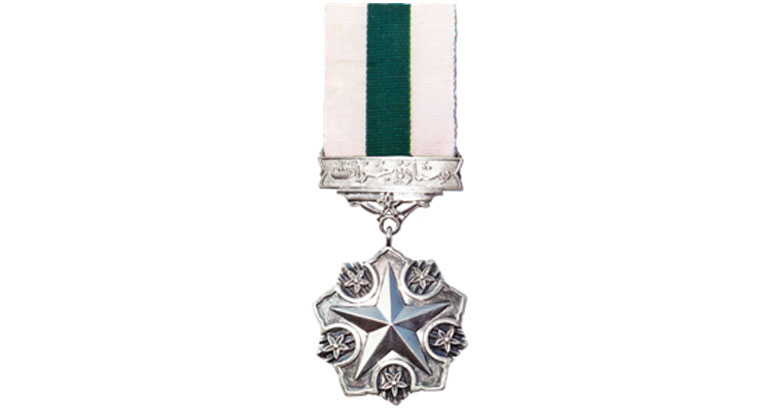 This military award is those individuals serving under Pakistan army for their special gallantry or special services during combat. Various military officers, junior officers, commissioned officers, soldiers serving under Pakistan Air Force, Navy, Frontier constabulary, Army and Rangers can eligible for the award.
Tamgha-i-Jur'at
This special military award is given to those individuals serving Pakistan Army who have showcased extraordinary feats of heroism during combat with enemy on Pakistan grounds. This award is given to those officers who have demonstrated excellent skills among various missions involving tactical reconnaissance, infiltration and combat. All army commissioned officers serving under Pakistan Air force, army and navy are eligible for the award.
Imtriazi Sanad
This special military award is given to those individuals serving under Pakistan army who are mentioned under senior officer officers for their actions but are unable to secure gallantry award for their services.
Non Operational Awards
The Military also has other non operational awards awarded as follows
Sitara-e-Basalat
This special military award is provided to army personal for their non operational gallantry while serving their nation. Pakistan army gives this unique award to persons for their distinguished feats concerning courage, valor or gallantry while in the line of duty. The award is given by Pakistan's President on the Service chief's recommendation.
Tamgha-i-Basalat
This award is given to Pakistan armed forces officials who have showcased acts of courage, devotion and valor while in the line of duty or under extreme conditions during acts of ward. The special award is given by the President of Pakistan for the armed officials.
Tamgha-i-Khidmat
This special military award is provided to army personal who have served Pakistan government by providing services in Frontier corps and constabulary. The award is also provided to petty officers, non commissioned officers and air force sergeants as well. The award is provided on the bases of providing "long meritorious services of non operational nature".
Tamgha-e-Imtiaz
This special award is given to both civilian and military personal. The award is given as honour award and is given to officers and can be showcase on army uniform. The award can be bestowed to foreign citizen who have rendered great services for Pakistan.
Nishan-e-Imtiaz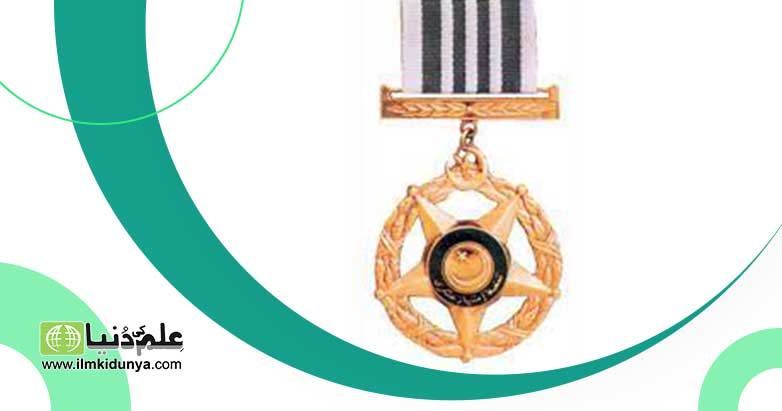 This special award is given to military personal and can be worn on uniform. This is given as honor award by the Pakistan government since the year 1999. This award showcased individuals excellence performance among various field of science, sports, medicine, arts and literature. This distinguished award is given to the highest ranks of armed officials like Air chief marshals, Generals, Admirals of Pakistan Navy or Coast Guard.
The award is given on ceremony of Pakistan day in the Presidential Palace. The nominees are provide on Pakistan's independence Day. The military award has ribbon bar for showcasing on uniform.
Bars
This award is given only to "Sitara-i-Basalat and Tamgha-i-Basalat" people serving under Frontier Corp, Pakistan Rangers, Armed forces for showcasing acts of valor, devotion to duty while not being part of active operation in the army services.
University Of Management And Technology Umt Lahore
249 Articles
171 Articles
79 Articles
Punjab University PU Lahore
57 Articles
Punjab University College Of Information Technology Lahore
56 Articles
Allama Iqbal Open University Aiou Islamabad
55 Articles