One of the most prestigious scholarship programs is Stipendium Hungaricum Scholarship that offers a wide range of courses for every degree program. Tempus Public foundation is managing the scholarship program in collaboration with the ministry of Foreign Affairs and Hungarian Government. Hungary scholarship attracts more than 5000 students from 90 countries and offers them 600 different study programs for all study levels.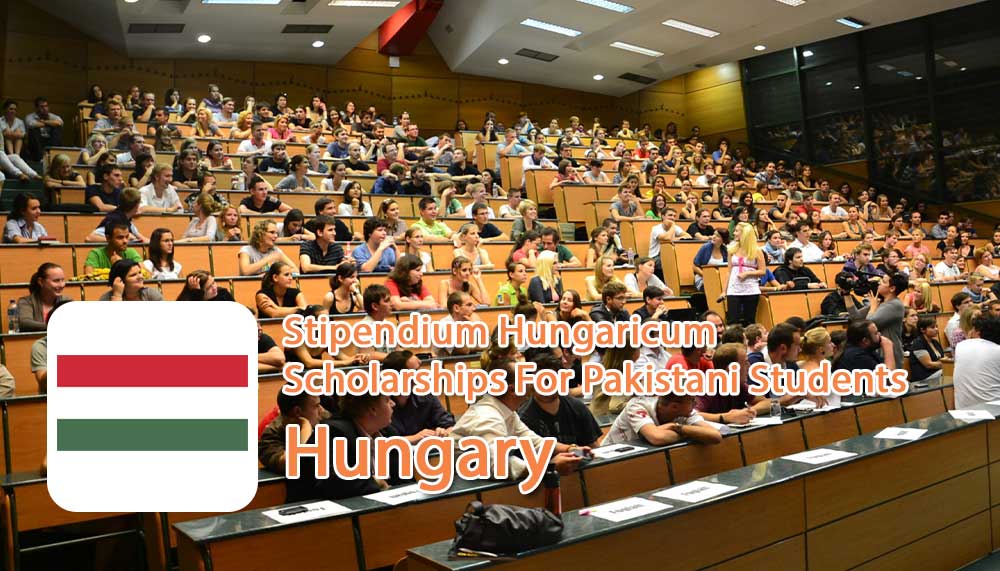 Stipendium Hungaricum Scholarship Objectives
International development of higher education system

Reinforcement of international relations in terms of education and research

Advancement and promotion of Hungarian education system in all over the world

To make students enabled for civil, political and economic relations development
Important Facts
| | |
| --- | --- |
| No of scholarships | More than 5000 |
| Country for scholarship | Hungary |
| Study Level | Undergraduate, Masters and PhD |
| Host Institutes | 28 Hungarian Universities |
| Funds | Fully funded |
| Deadline | 15th January |
Benefits Of Stipendium Hungaricum Scholarships
Hungarian Government offers scholarships for bachelors, masters and PhD programs. Following cost will be covered by the stipend amount for all degree programs
Free Education: Tuition fee will be covered by the Hungarian Government so students have no need to pay a penny for education

Accommodation Grant: Students may get free accommodation or may get a grant of 40,000 HUF/ month as contribution in their accommodation cost

Free Medical: Applicants may get free health insurance or may grant supplementary medical insurance for up to 65000 HUF/ year/ person
Monthly stipend:
For bachelors, masters and non-degree programs: monthly stipend of 43,700 HUF/ month for a year until the completion of studies

For Doctoral Programs: Monthly stipend of 140,000 HUF for 2 years and for 2nd half phase (2 years), 180,000 HUF until the completion of degree program
Note: All this grant is only a contribution in student's living expenses, they may need to add finance from their own resource. So students are advised to check the living cost for city in Hungary where they wish to live.
Top Five Study Fields For Stipendium Hungaricum Scholarships
Students can apply for every study field and study program they wish to study but the most popular study fields student select are
Computer science and Information Technology

Economic Science

Engineering Science

Medical and Health Science

Natural Science
Host Universities For Stipendium Hungaricum Scholarships
Following 28 Hungarian Universities accept applications for Hungary scholarship program
Cornvirus University of Budapest

University of Technology and Economics

University of the Reformed Church

University of Miskolc

Hungarian University of Fine Arts

Moholy- Nagy University of Art and Design

University of Debrecen

Eötvös József College

Eszterházy Károly University

Eötvös Loránd University

University of Kaposvár

Károli Gáspár College of the Reformed Church

Liszt Ferenc Academy of Music

National University of Public Service

University of Nyíregyháza

University of Sopron

Óbuda University

Pallasz Athéné University (Szolnok, Kecskemét)

Pető András College

University of Pannonia

Pázmány Péter Catholic University

University of Pécs

Semmelweis University

Széchenyi István University

Szent István University

University of Szeged

University of Physical Education

University of Veterinary Medicine
Application Process For Stipendium Hungaricum Scholarship
Stipendium Hungaricum scholarship's announced agency in Pakistan is HEC (Higher Education Commission). So the Pakistani students have to submit online application to both HEC and Hungarian portals. No need to submit hard copies of documents at initial stage though students will submit later at the stage of selection process. Follow the described steps for Hungary Scholarship application
Step-I: Submit Online Application To Tempus Public Foundation
Register yourself at the site

Upload all required documents

Submit online application
Step-II: Submit Online Application To HEC
Visit the HEC official site

After registration, complete your profile there

Go to the "Scholarship and Grant menu" and select "Academic and Research Linkages"

Deposit a fee of 500RS on HEC bank account (HBL)

Upload a scanned copy of slip to the HEC portal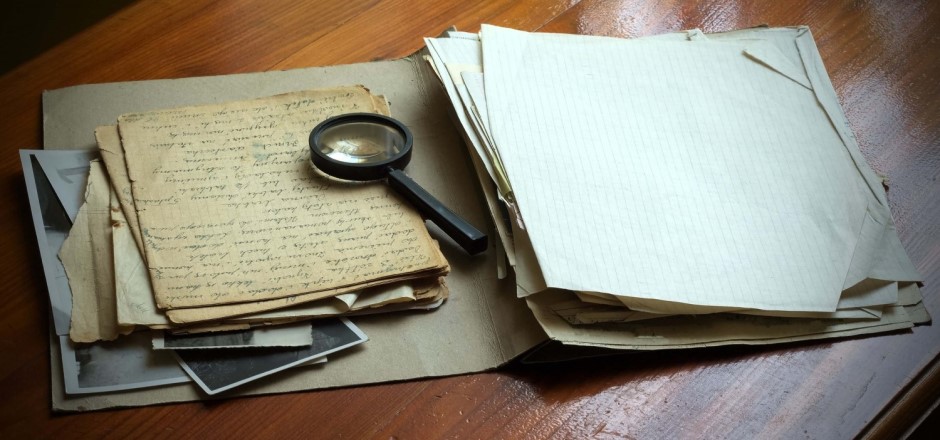 Documents Need To Be Submitted Online
It is compulsory for the applicants to submit documents to the HEC application portal before the announced deadline (15th January). List of the documents with its detailed requirements are as follows
Document

Required Details

Online Application Form

1. Students will submit online applications to both HEC and Hungary Scholarship's site

2. Put all required data while filling the application form

3. Recent photograph taken 2 months before

Letter of Motivation

1. Typed with Times New Roman Format by keeping 12 font size (minimum 1 page)

2. Written in Hungarian or English

Language Proficiency Certificate

1. Scanned copy of original language certificate required by the University

2. Students can submit a proof of previously studied language if it is same for the selected study language

3. Translation copy (in case if the certificate is not in the language selected for study program)

School Certificates

1. Bachelors: scanned copy of secondary school certificate

2. Masters: Scanned copy of original undergraduate degree

3. PhD: Scanned copy of original master's degree certificate

Transcripts

1. Scanned copy of all original transcripts proving the study period/ years students have completed

Medical Certificate

1. Scanned copy of health fitness issued not earlier than 2 months before deadline

2. Medical form will not be issued, it can be taken from any hospital

3. medical certificate must be signed and

Passport

1. Scanned copy of passport page that contain detailed data of applicant

Acceptance Of statement For Tempus Public Foundation

1. All applicants will accept "Statement For Application"

2. It will be accepted online so no need to submit scanned and signed copies

3. After registration statement can be viewed on the form

4. Click on submit for successful submission of application

Research Plan (only for PhD)

1. minimum 2 pages

2. Written in Times New Roman with 12 font size

3. In same language as selected for study program

Letters Of Recommendation (only for PhD)

1. Two (2) recommendation letters issued by the current or former tutors

2. Both the letters must be issued by different persons

Statement Of Supervisor (only for PhD)

1. A statement declaring that supervisor undertakes the supervision of student's work ad studies for doctoral program
Instructions For Scholarship Application Process
Understand all sections of application

Deeply check the eligibility criteria for subject you have chosen

PhD applicants have to explore the Universities and its research projects before applying for the scholarship

You cannot apply for two different study level in one application

Carefully choose the study subject as it cannot be changed after final submission of application

Files you have to be uploaded must not be more than 4 MB size

Click on the "Submit" option to submit the application

Registration number allotted to you will be your ID number while submitting the application

It is recommended to apply for at least two different study programs
Additional Instructions About Documents
HEC may conducts interview

Incomplete and late submitted applications will not be entertained

Submitted mode applications are acceptable

Applicants waiting for the results can apply for study program with the condition of result submission within due date

After final selection, applicant cannot change the subject or area of studies

Withdrawal applicants will be banned to apply for any HEC scholarship for certain time period

All applicants will be directed by the HEC
Applicants applying for professional degrees must be sure about its accreditation from respective councils like
PMC

PEC

PNC

PCAPT

PBC

PVMC
Stipendium Hungaricum Scholarship Timeline
| | |
| --- | --- |
| Application Processing Steps | Calendric Date |
| Submit application to TPF and HEC | Deadline is 15th January |
| 1st selection: Technical checking and nomination | 28th February |
| Submit Statement of Supervisor (PhD) | Until 31st March |
| 2nd selection: Admission to Hungarian Universities | 15th March- 31st May |
| Submit medical certificate | Until 15th April |
| Result notification | 30th June- 15th July |
| Visa application process | July- August |
| Start of study program in Hungary | Until 30th September |