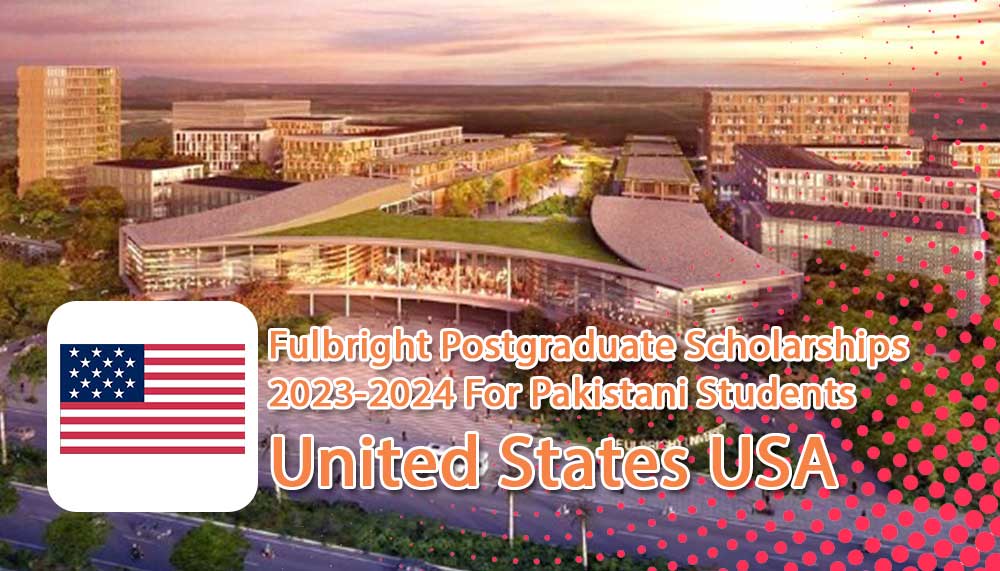 | | |
| --- | --- |
| Current Status | Open |
| Deadline | 12th April 2023 |
USEFP is accepting online applications for US Fulbright scholarships, students who want to pursue masters or PhD for any study field except medicine can apply for Fulbright scholarships 2023-2024. Online application portal for Fulbright Scholarship program 2024 will remain open till 12th April 2023.
Table Of Content
Introduction
The Fulbright scholarship is granted by the United States Department of State. Every year a large number of international students are selected for Fulbright scholarships all over the world. 150 scholars are selected from Pakistan. So it is a great opportunity for Pakistanis to avail of higher education in the USA.
Scholarships are offered for all masters and Ph.D. study fields except clinical medicine. It is a fully funded scholarship program for masters and Ph.D. Freshers are encouraged to apply for a Fulbright scholarship except those who have done an MBA/public policy and administration as they require two years of work experience. The same Ph.D. applicants must have work experience either in research, teaching, or in any public sector.
Successfully selected students to have to sign a contract with USEFP and HEC (only Ph.D. applicants) to be back in their home country Pakistan and bind here at least for the same duration spent in the USA under the Fulbright scholarship program.
Facts
| | |
| --- | --- |
| No. of scholarships | 150 |
| Country | USA |
| Course level | Masters and PhD |
| Fields of study | For all study fields |
| Grants | Fully funded |
| Application Period | Each year applications start from February to May |
| Placement | USA universities |
| Undergraduate degree holders | Can apply for masters Scholarships |
| Master's degree holder | Should apply for PhD Scholarships |
| Deadline | Applications can be submitted till 11th May |
Fields Of Study For Fulbright Scholarship
Applicants can apply for all study fields they are interested for except clinical medicine field. Applicants for the following disciplines are preferred for Fulbright scholarship
Energy, water, and Public health

Education

Agriculture

Social sciences

Journalism

Mass communication

Arts and Cultural management

Heritage conservation and Museum studies

Urban and regional planning

Environmental sciences

Security/ peace studies

Data science
Students can change their study field with a logic reason why they are going to change the study field.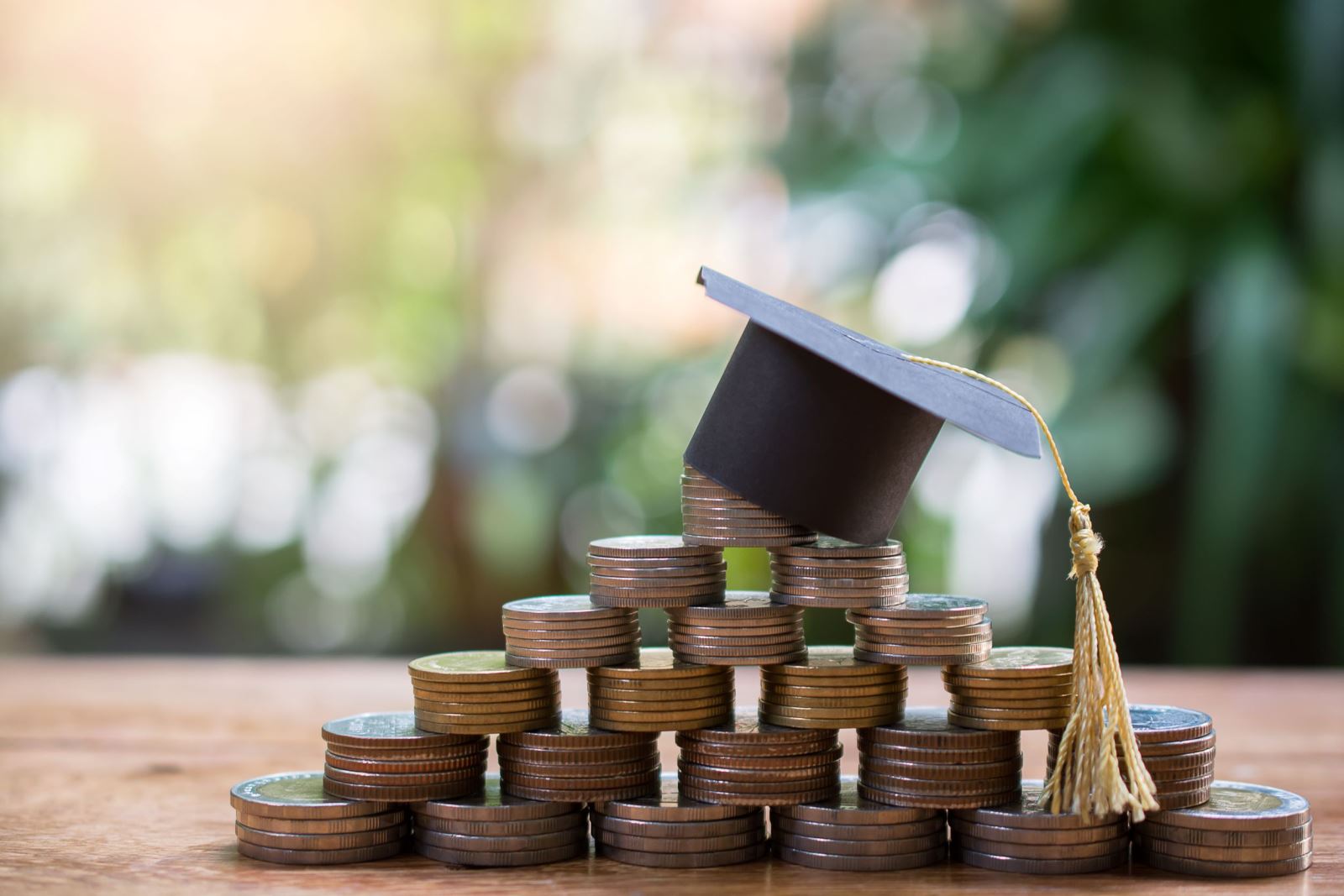 Benefits Of Fulbright Scholarship
Students selected for masters or PhD Fulbright scholarship will get the following grants from US state department.
Grant will cover full tuition fee

Two way airfare

Monthly living allowance will be granted to selected students

Health insurance

First time settling allowance in USA
Who Can Apply For USA Fulbright Scholarship?
Citizens of Pakistan who have strong academic record can apply for scholarship

Must be willing to come back to Pakistan after graduation

Fulbright masters scholarship's applicants must have undergraduate honors degree/ master's degree formal 16 years of education.

Who are willing to apply for PhD scholarships must have masters or M. Phil degree (formal 18 years of education)

Without accompanying dependents, applicants must be able to complete the grants

Applicants though applying for masters or PhD scholarships must have a valid GRE score (verbal section scores must be: 138, quantitative section scores should be: 136)

English language test (TOFEL) is required to apply for Fulbright masters and PhD scholarships

MBBS graduates cannot apply for clinical medicine course while they can go for other public health courses to be studied

Applicants who have done undergraduate and master's degree, can apply for masters scholarship with a solid reason why they want to pursue second master's degree from USA

Disabled persons are highly encouraged to apply for masters and PhD Fulbright scholarship. As applicants with hearing, visual or mobility impairment can be accepted by well-equipped USA universities
Who Cannot Apply For Fulbright Scholarships?
Dual nationals (US/ Pakistan)

If spouse, sibling, or child (over 18 years) is US national

Employees of US department of state, USAID and Fulbright organization cannot apply for masters and PhD Fulbright scholarship (even if any of their blood relation is employed at one of this organizations, they will not be eligible for this scholarship)

If already availed Fulbright scholarship for any of the degree program

Already enrolled students in US/ any international university/ entered in US on work visa are not eligible to apply for Fulbright scholarship

Applicant cannot apply for masters leading to PhD program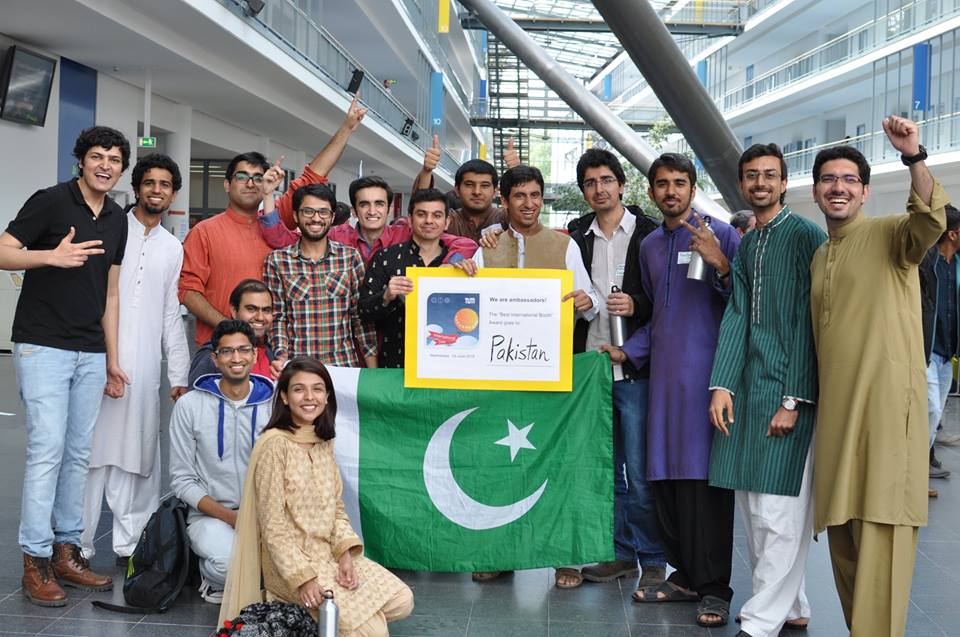 How Can Pakistani Students Apply For Fulbright Scholarships?
Online applications are accepted for masters and PhD Fulbright scholarships. Incomplete and paper applications are not accepted. Follow the described steps
Register for GRE test (test is conducted 4 times in a week from Monday to Thursday throughout the year)

Students have to pay 205 US$ GRE application fee

Appear in GRE test before the application deadline unlike TOFEL GRE scores are must require at the time of application

Not any application fee is required for Fulbright scholarship application
Documents Required For Fulbright Scholarship Application
Following documents must be arranged before US Fulbright Scholarship application
Application form

Reference letter from previously studied institute (minimum 3)

GRE qualified test result report

Scanned and attested educational transcripts (try to upload HEC attested transcripts but if attested by an authorized person at the time of application, it will be accepted)

Though English language test scores are not required to be submitted at the time of application but after selection, applicants have to submit test scores
Deadline To Apply For Fulbright Scholarship
The last date to apply for Fulbright masters and PhD scholarship is 11th May each year.