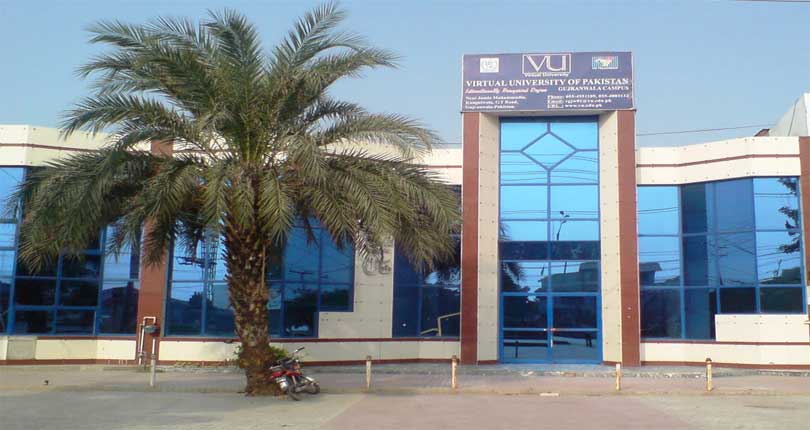 Virtual University VU Results 2019
News Submitted By: Ilm Ki Dunya

14-Mar-2019

Views: 2168
All those students who are looking for Virtual University Result are to inform that their wait is going to end. Virtual University has announced the final date of bachelor and master result. All Bachelor and Master level students will be able to get their final results on March 25th, 2019. Virtual University is a well-known name in providing distant and online studies. There are thousands of students at a different level of education are getting honor every year. Bachelors 04 year degree programs and Bachelors 02 year programs are offering by this university. BA classes on annually base are teaching through Virtual University. Virtual University BA Result 2019 will be announced at the same time. Commerce studies and Science studies at bachelor level are also the main focusing points or level of education by the university. The result of commerce and science degrees including Virtual University BSc Result, Virtual University B.Com Result will also be announced.
As we know that Computer studies including software and information technology are the latest trends throughout the world. In Pakistan, the subjects also got central or reasonable positions. Throughout the year the virtual universe offers enrollment to thousands of students in these subjects. In the month of March Virtual University BSCS Result and other including Virtual University BS IT Result and Virtual University BS SE Result are also going to be declared. Will also be declared at the same time. There are also some other subjects at bachelor level are getting enrollment through this institutes. Student of all other bachelor level studies result including Virtual University Bed Result will get in the march of March.
Virtual University was established in 2002. It has been working for the last 17 years. Within this less time duration, it got much popularity not only in Pakistan but throughout the world. The reason behind the worldwide popularity of the university is that it offers distant studies. Overseas students can also get enrollment and complete the education. Mostly the annual study system runs through this university. Every year, it is seen that Virtual University offers bachelor and master result on the same day. As we discussed above that the Bachelor or graduate level study program consists of almost all the major subjects or study programs. The same case has seen at master level studies. For arts and science subjects students Virtual University MA/MSc Result 2019 will be declared in the month of March. Virtual University M.Com Result of commerce students will also be declared on the same day. The computer is the subject which is not only valuable at bachelor level but students also study it at master level. Virtual University MSCS Result, Virtual University MCS Result, and Virtual University MIT Result 2019 will be declared on March 25th, 2019. There are some other subjects also offered by Virtual University. For all other subjects including Virtual University Med Result, you can also find here at Ilmkidunya.com.
Ilmkidunya.com is an educational web portal which keeps itself ready to assist the students at every single step of education journey. Every Year students offer with result system. From the primary level to intermediate level students get a result. Moreover, university level students also get a result here. Students are to be suggested to visit the site regularly for all the updates. Students are also requested to share the contents with your friends and relative because sharing is caring. Your one share will help others.