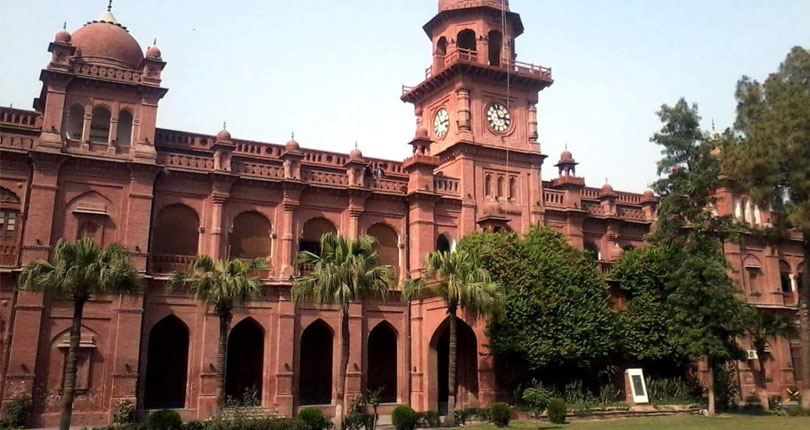 University of the Punjab Online Classes and Exams to Continue Until Notification By HEC
News Submitted By: Ilm Ki Dunya

13-Jun-2020

Views: 16245
University of the Punjab registrar Dr. Muhammad Khalid Khan in association with University of the Punjab Lahore, Director General Gujranwala Campus, Director Jhelum Campus, The Pro-Vice-Chancellor, and other faculty members have jointly issued a notification to address the problems of university students regarding online study and examinations.
The subject matter of the notification "Online Classes/ Exams'', with notification NO: D/289/R says " The University of Punjab is awaiting the decision of the Higher Education Commission, Islamabad. hence no exams have been canceled ".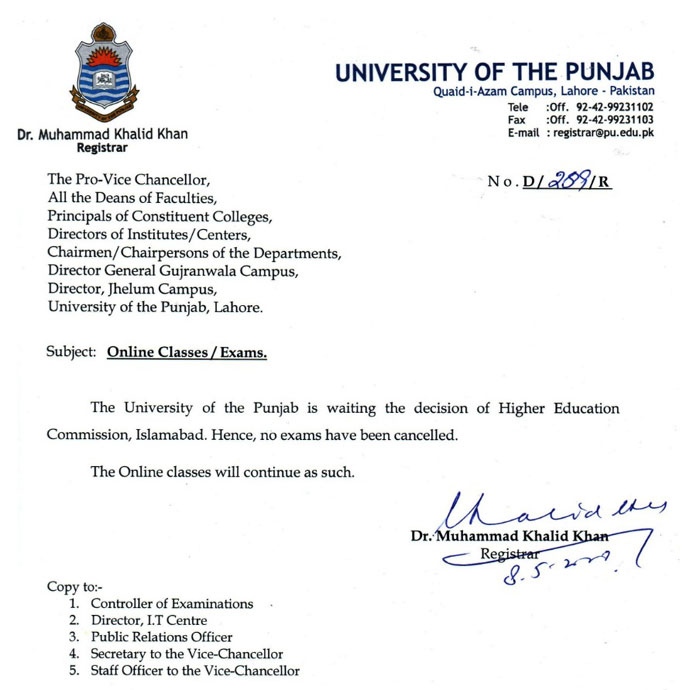 "The Online classes will continue as such"
In general, the PU registrar has made it clear to the students won't be promoted to the next classes without exams and online exams will be taken as per schedule. also, the online classes by the university would also be continued until further notice by the HEC.
On Monday, March 16, 2020 the Punjab University's Vice Chancellor Prof Niaz Ahmad instructed the relevant officials to make necessary arrangements for students regarding online class from the upcoming week. He said that since the country is going through the pandemic crisis of Coronavirus, we will not compromise on the education of our students. we are on a way to develop an alternative way to deliver lectures to the students.