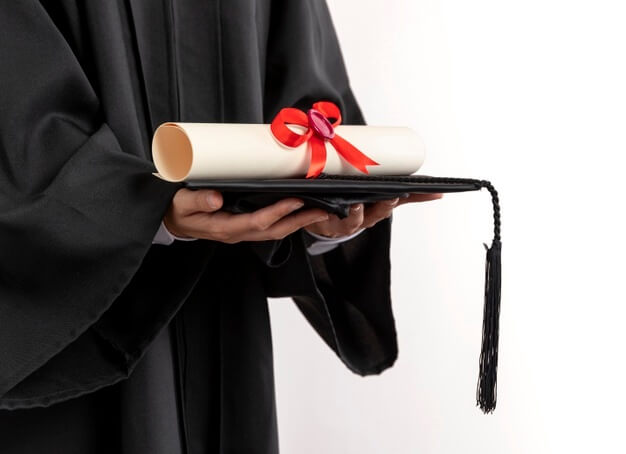 UHS Issues Fifth Merit List For Undergraduate Programs Fall 2022
News Submitted By: Ilm Ki Dunya

07-Jan-2022

Views: 1041
The University of Health Sciences has issued the fifth merit list for the offered undergraduate programs fall 2021-2022. The candidates that had earlier applied for the various programs such as Doctor of Physical Therapy (DPT), B.S. Transfusion Medicine, B.S. Public Health, B.S. Genetics & Molecular Biology and B.S. Biomedical Sciences are informed to check the merit list provided by the University. The university had earlier issued the first, second, third, and fourth merit lists so that the qualified candidates can submit the fee in order to secure admission in the offered degree programs. Moreover, the UHS has also issued instructions for the students that should follow to avoid any inconvenience.
UHS Undergraduate Programs
The UHS merit list has been issued for the candidates and the fee challan is available at the City Campus, University of Health Sciences, Lahore. It is mandatory for the candidates to bring original documents at the time of fee payment as per the guidelines issued by the UHS. It has been said that the issued merit list will be treated as provisional till the verification of the documents of the students.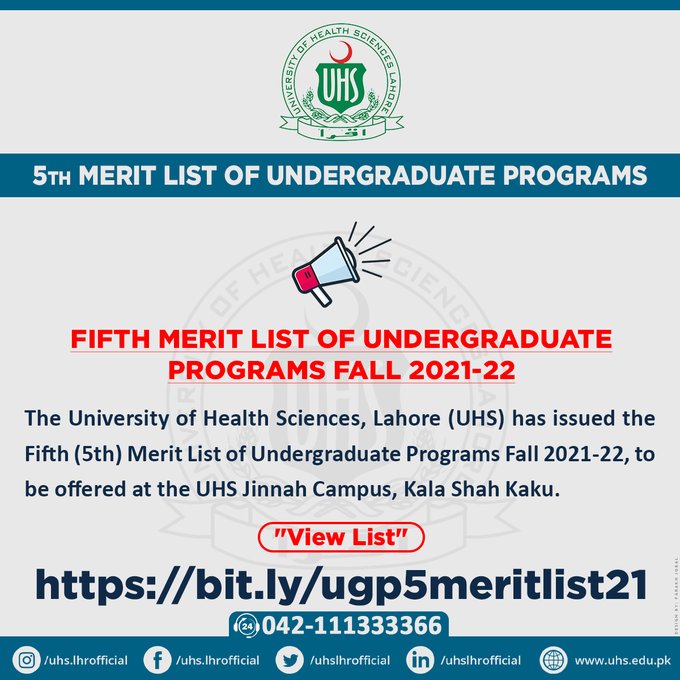 Submission of Fee
The selected candidates are instructed to submit the fee according to the given schedule so that their admission can be confirmed otherwise the admission will be offered to the candidate next in the merit list. The candidates after submission of the fee will be considered eligible for up-gradation to the highly preferred course. The candidates can submit the complaint against the selection list within 48 hours of its issuance. In the case of cancellation of the admission due to fake documents, the original documents of the candidate will be handed over to the police. The last date for the submission of the fee is 10th January 2022.