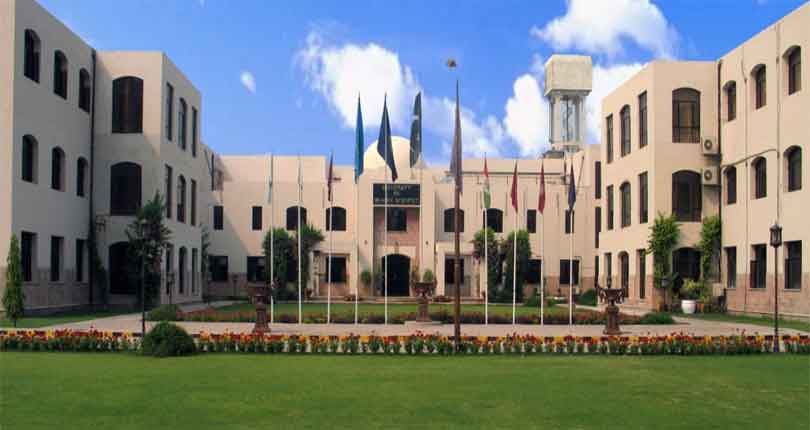 UHS Announces Interview Schedule For Admissions in Postgraduate Programs
News Submitted By: Ilm Ki Dunya

27-Aug-2020

Views: 1595
University of Health Sciences has announced to conduct the interviews for the on-campus postgraduate degree programs (MSc and M.Phil programs). According to the officials of university the interviews will be conducted serial wise and for the selected individuals on the specific days. In the regard, the university has also published a complete schedule containing the name, serial numbers and the interview timings for the students at its official website.
MSc and MPhil Admission Interviews Date For Selected Candidates by UHS
According to the statement given by the officials of university and the issued schedule, the university shall conduct the interviews for admission to on-campus postgraduate degree programs in the first week of September 2020. The interviews will begin from September 3rd, 2020 and will continue till September 23rd, 2020.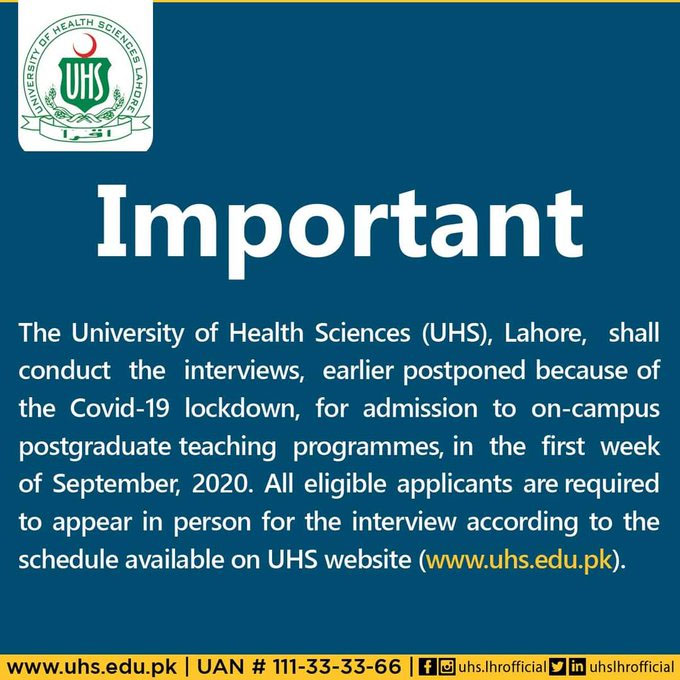 Programs For Which UHS Shall Conduct Interviews
More than seven hundred aspirants will be interviewed for the admissions in the Postgraduate programs. These programs include Basic Medical Sciences, Allied Health Sciences, Health Profession Education and Nursing.
Instructions For Students
All the eligible applicants are required to appear in the interview as per the schedule available at the university's website. The candidates are required to bring their original documents with them on the interview day for verification.
UHS Postponed Interviews For Admissions in Postgraduate Programs
Earlier in March, due to the spread of corona virus across the country all the educational activities were suspended and thus UHS postponed all the interviews which were scheduled to held for admissions. Now UHS has announced the latest schedule for the interviews.