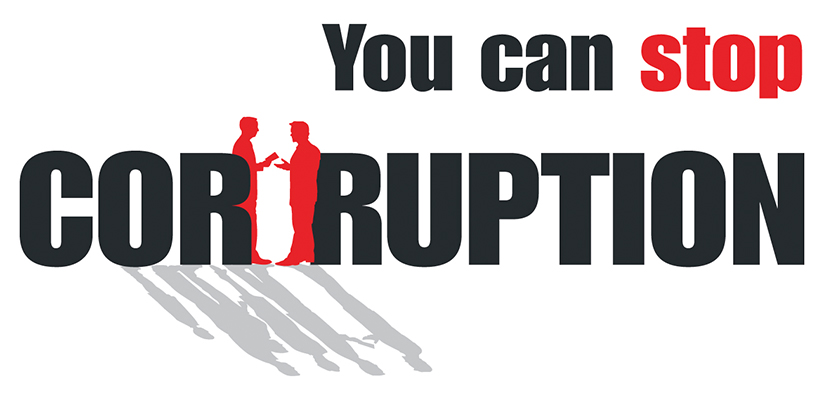 Seminar on 'Our faith, corruption-free Pakistan', Held at Quaid-i-Azam University Islamabad
News Submitted By: Ilm Ki Dunya

05-Dec-2018

Views: 887
The Seminar was organized by National Accountability Bureau of Pakistan (NAB) with collaboration of Quaid-i-Azam University (QAU). The event was attended by Students, Faculty members, NAB General Director and VC of QAU. The speakers at the seminar identified the role of Pakistani Youth in emanation of corruption from the country. While his address to the attendants of seminar, NAB General Director (Awareness and Prevention), elaborated the importance of Pakistani youth's contribution to help NAB fight this disease of corruption.
The NAB official appreciated the measures taken by HEC in targeting this issue and spreading knowledge and awareness about it in the Universities by arranging debates and seminars. He explained the role and efforts NAB has performed in targeting corruption. The speakers of the seminar shared same opinion on addition of content related to counter terrorism in curriculum and need of teachers to devotedly focus on character building of students through teachings of Islam.
Furthermore, NAB General Director Mr, Altaf Bawany, supported the concept of spreading teachings of Islam through peaceful preaching and discussions. Islam has taught values of tolerance and tranquility, the students should embrace such values in their daily life to fight today's greatest enemy named corruption. The VC of QAU later in his address assured his contribution and support in fighting corruption in any way he can.
Enactus Vrije Universiteit (VU) Amsterdam Organized Seminar on Radicalization of Pakistani Youth
A day-long seminar was held at VU University, Amsterdam on December 3rd, with collaboration of The European Foundation for South Asian Studies (EFSAS) and Center for International Criminal Justice (CICJ). The Seminar held discussions under the title, 'Development and future of terrorism in South Asia'. A lecturer at University of Leicester, Scott elaborated how Jihadism in UK, Belgium, Netherlands, Afghanistan and Pakistan is linked.
According to press release regarding the seminar, an official said,' Stott said that there is ample evidence to demonstrate that Pakistan takes centre-stage in terms of jihadism in the West, which made Gordon Brown say in 2008 that, '75 per cent of UK terrorist plots originate in Pakistan'. Such remarks certainly evaluate the image of Pakistan among Foreign Countries which need to be attended at political level.
The courses related to South Asian studies in UK and western countries seem to target weaknesses of Pakistan and fail to acknowledge the measures it takes and sacrifices it affords to tackle terrorism. COAS of Pakistan upon his visit to UK had also addressed the matter with top military officials of UK and elaborated the role of Pakistan army to tackle this menace. He shared the same opinion that Pakistani youth has been radicalized and exploited for selfish motives. However, the fact that Western media forgets is that Pakistan has been fighting war against terror that was a gift from them. Rather, Pakistan is notorious and neglected despite making such humongous sacrifices and losses of lives, money and reputation.
Pakistan is taking immense measures on domestic and international level. Pakistan is making reformations on administrative, military, educational and political fields to eliminate presence from Pakistan for once and all.