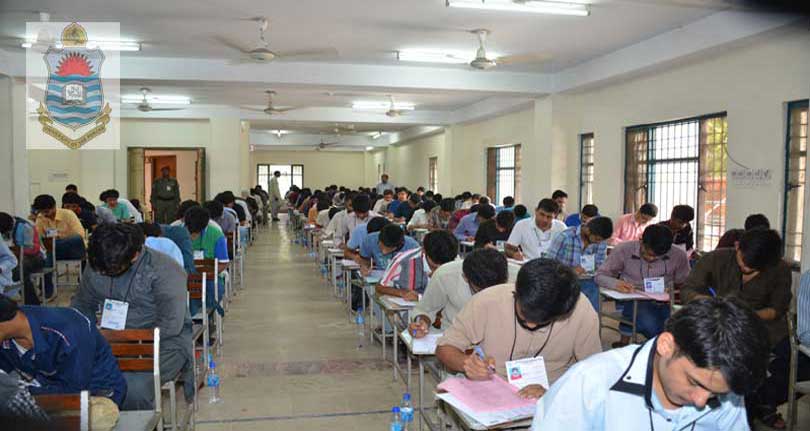 Punjab University Categorically Announces That NO Exams Will Be Cancelled
News Submitted By: Ilm Ki Dunya

13-May-2020

Views: 28457
After announcing the final decisions of matric and intermediate classes the students of higher education sectors are looking worried regarding their examination session. Punjab University is the main representative higher education institute of the Government of Punjab that is why everyone is looking for the final decision comes from Punjab University and Higher Education Commission. In recent days the rumors were coming to see that Punjab University has cancelled the exams for the current semester and students will be promoted to the next semesters. However, Punjab University categorically announces that no exams will be cancelled.
Punjab University New Exams Policy
Punjab University has announced that it is waiting for the final decision by the Higher Education Commission, HEC. Whatever decision would come from HEC it would be implemented by the university. Until the final decision regarding exams, the university is asked to continue the online classes to cover the syllabus of the current semester. Students who are worried about the exams policy are informed that do not be worried at all because HEC would come with a satisfied decision for students. However, it is expecting that the university may conduct the online exam session. But, there is no confirmation has seen yet regarding online exams session.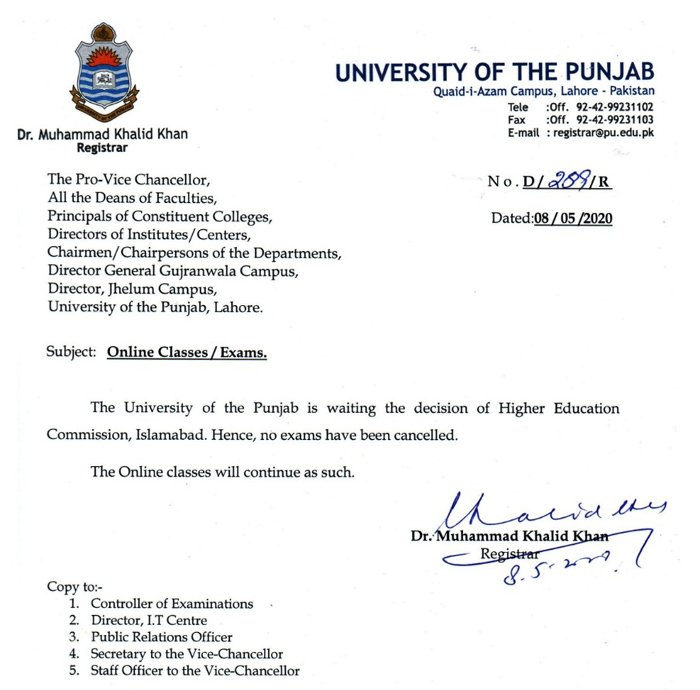 Get All Updates of Punjab University Exams
Whatever the decision would come to see by HEC i.e. online exam session or physical exam session, students would be provided by Ilmkidunya as soon as possible. All the students are advised to take their online classes and prepare well for their exams because anytime they could be called to appear for exams. However, if you have any other related query regarding HEC decision or Punjab University exams policy then feel free to contact us and your query will be answered by the professional advisors of ilmkidunya.