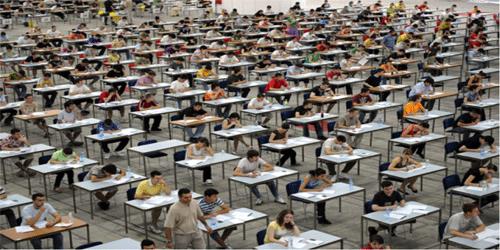 Pakistani girl announced worldwide topper in ACCA online test
News Submitted By: Ilm Ki Dunya

29-Aug-2016

Views: 13272
Peshawar: Sidratul Muntaha (Sidra Khan), a permanent citizen of Topi tehsil of Swabi district, clinched first position by obtaining 100% marks in the Management Accounting MA-1 paper in an online exam of the Association of Certified Chartered Accountants (ACCA).
This brilliant student has been announced a global topper from Pakistan to have competed between 180 countries of the world by a UK-based varsity. This online is conducted by local British council officials.
A teacher of Sidra Khan, Adnan Siddiqui at the Professionals' Academy of Commerce (PAC), Peshawar, situated in University Town while talking to media sources said that celebrating the success of their high achievers was always a proud moment for him.
Read More: Pakistani scholar appointed as visiting professor at Harvard Law School
He said that women in accounts and finance were a worldwide trend. He added they were so proud that one of their Approved Learning Partners - ALP's PAC - Peshawar admitted one of their global high achievers Sidratul Muntaha.
---
Sidra grabbed first position in ACCA's Foundation Diploma paper MA-1 by obtaining 100 marks.
---
Sidra Khan told the media person that she is presently studying at Peshawar campus of the Professionals' Academy of Commerce (PAC) where she recently sat the online examinations held under the invigilators hired by the British Council, Peshawar.
She furthermore said that doing ACCA was not a cup of tea for everybody because required great hard work as well as sharpness of mind.
---
"I strongly believe our brilliant youth can do wonders when they get a complete platform and encouragement from their parents," she added.
---
Principal of PAC, Owais Bilal, said that Sidra Khan will be provided every support by the management of academy throughout her career.
"Frankly speaking, I had really worked hard, however I was not confident that I will obtain 100% as my competition was along with thousands of others from 180 states. It was a computer-based paper that I attempted under the authority of British Council invigilators," said Miss Sidra.
Read More: Young Pakistani students win 4 Bronze medals at International Science Olympiads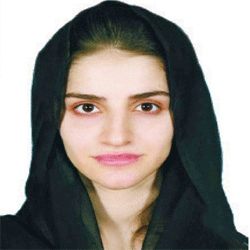 She said that national aspirants often underrated themselves whereas they had good potential for these international competitions.
She also added that aspirants from India, Bangladesh and Sri Lanka also participated in this competition.
She said:
---
"I was lucky enough to have overcome them all and brought achievements to Pakistan, Khyber Pakhtunkhwa as well as my institute."
---
Sidra said that getting first position as well as an international topper recognition was important, however winning the glories for her nation was an added pleasure and also a source of pride for her and also for her family.
Read More: PU announces BA / BSc annual result 2016
She also said that it was an exceptional opportunity for her because the international students could appear for Management Accounting paper for qualifying ACCA where after success degrees were being issued to the successful candidates from United Kingdom.
---
"I suggest that young generation should avail of such programmes without any hesitancy because it requires hard work and self-confidence" she added.
---