The National University of Medical Sciences (NUMS) has officially released the admit cards for the Medical and Dental College Admission Test (MDCAT) scheduled for the year 2023. Prospective medical and dental students who have registered for the highly anticipated entry test can now access them admit cards through the official NUMS website. The NUMS Entry Test 2023 will be held on September 03, 2023.
The MDCAT Entry Test 2023 is a crucial step for students seeking admission to medical and dental colleges across Pakistan. The NUMS Entry Test 2023 evaluates candidates on various subjects including Biology, Chemistry, Physics, and English. The results of this examination play a pivotal role in determining a student's eligibility for enrollment into prestigious medical and dental institutions.
Candidates are advised to download and print them admit cards well in advance to avoid any last-minute complications. The NUMS Admit Card 2023 contains essential information such as the candidate's roll number, test center details, and exam date and time. It is imperative for candidates to bring a printed copy of the admit card along with a valid identification document to the designated test center on the day of the examination.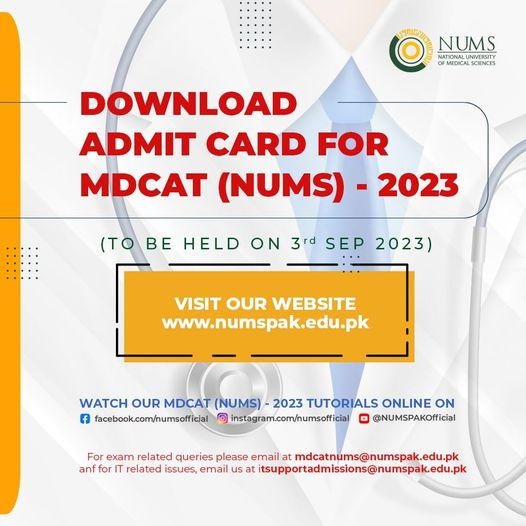 How to Download MDCAT Admit Card 2023
If you have registered for the MDCAT Test 2023 and are looking to download your admit card, follow these simple steps to ensure a smooth process:
Step 1: Open your web browser and navigate to the official website of the National University of Medical Sciences (NUMS). This is usually the primary platform for accessing important information related to the MDCAT examination.

Step 2: Look for the "Admit Card" or "Candidate's Login" section on the website's homepage. Click on it to access the login page. You will need to enter the credentials you used during the registration process, which typically includes your application number, password, and any other required details.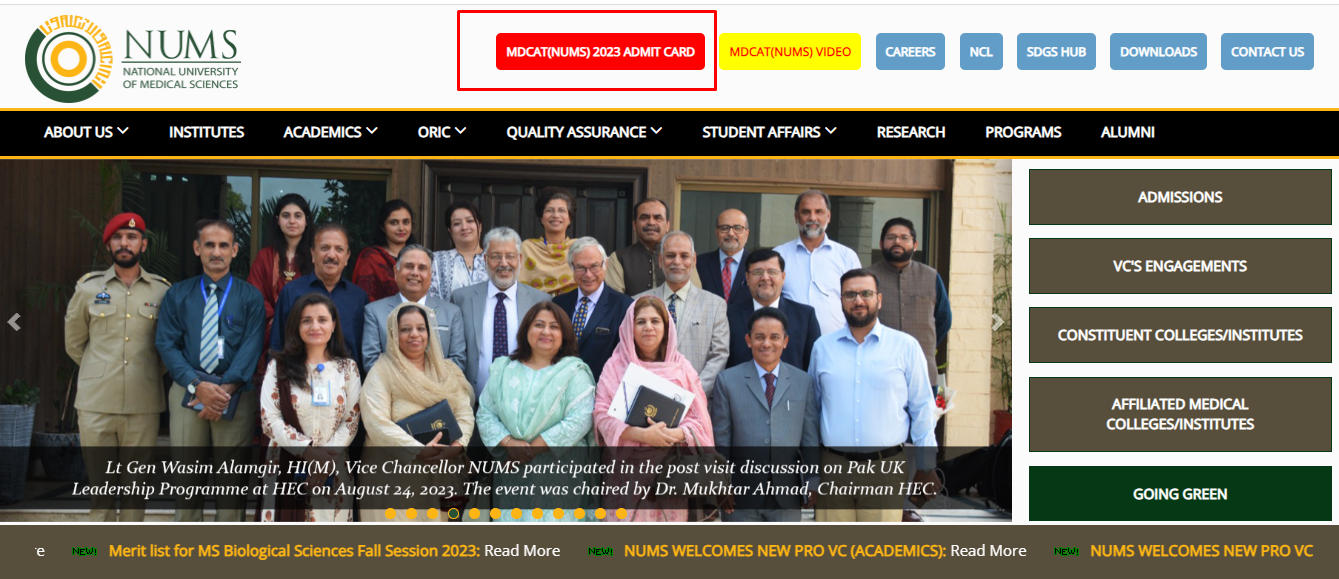 Step 3: Once you've successfully logged in, search for the option that allows you to download your MDCAT Admit Card 2023. This might be prominently displayed on the dashboard or under a specific tab related to examinations.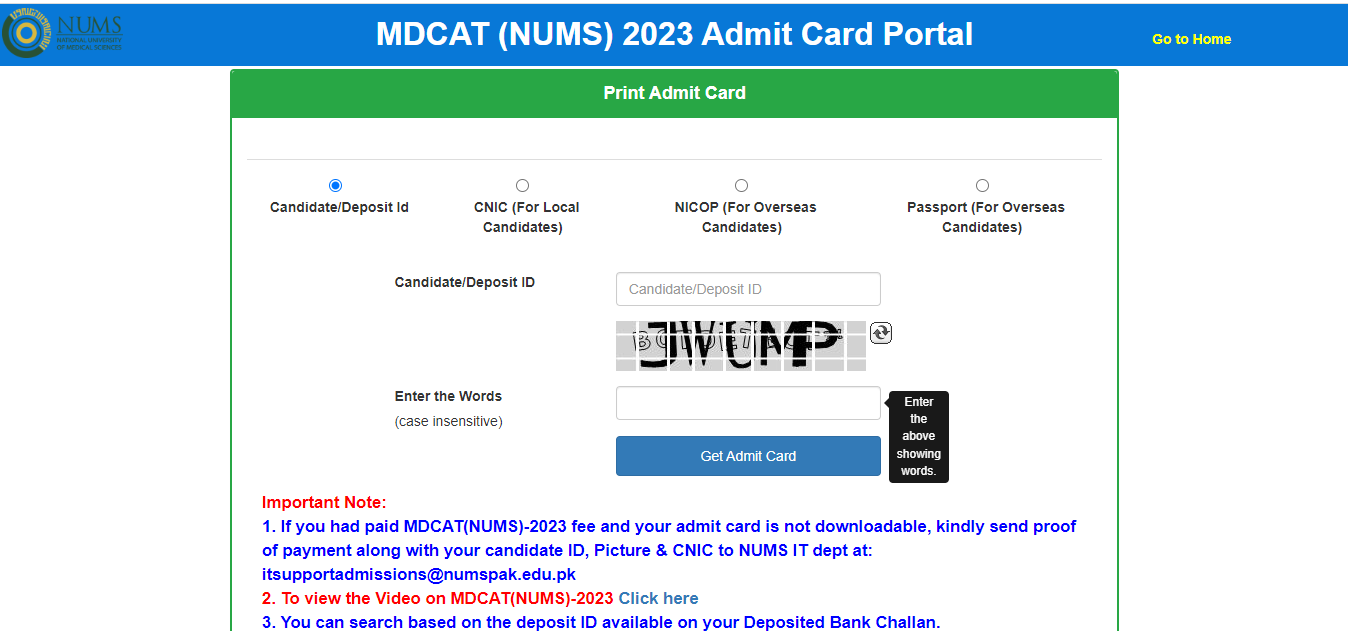 Step 4: Before proceeding with the download, carefully review the information displayed on the admit card. Ensure that your name, photograph, signature, roll number, test center details, and exam date and time are all accurate.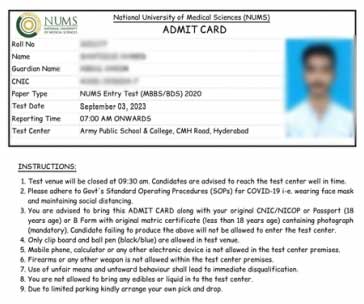 Step 5: After confirming your details, click on the "Download Admit Card 2023" or similar button. The admit card will be saved to your device as a PDF file. Open the file and take a printout of the admit card. Make sure the printout is clear and that all the details are legible.