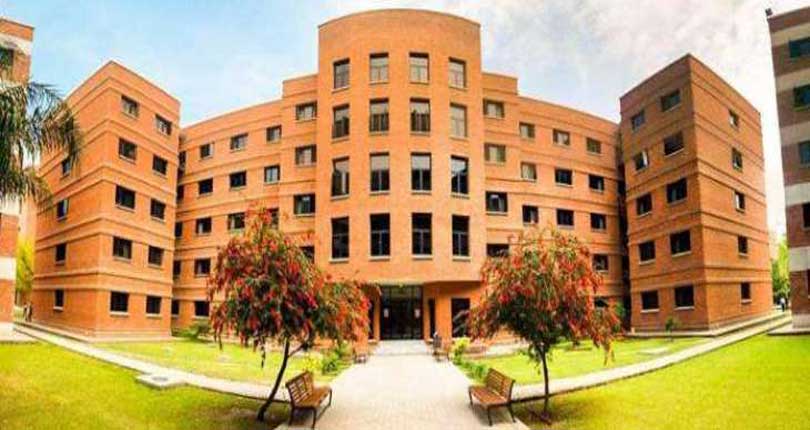 LUMS Student Selected As a Knight-Hennessy Scholar at Stanford University, USA
News Submitted By: Ilm Ki Dunya

12-Mar-2019

Views: 563
Former LUMS student Mansoor Alam Rathore has been selected as a Knight-Hennessy Scholar at Stanford University, USA. Mansoor Alam Rathore is a Politics and Economics Major from Mushtaq Ahmad Gurmani School of Humanities and Social Sciences at LUMS. He is currently pursuing Masters Degree in International Education Policy Analysis at Stanford Graduate School of Education.
Mansoor has been selected out of 69 students out of 20 countries for this 2019 group. Knight-Hennessy scholarships are fully funded by Stanford University. For Knight-Hennessy Scholarships the students are selected on the basis of their excellent academic record and their ability to address global challenges. They are expected to spend at least two years of their education at Stanford and be part of cohort which is comprised of world's best students from all over the world trying to make global impact.
The group of Knight-Hennessy Scholars at Stanford University addresses global challenges through collaboration and innovation. Mansoor aims to develop an innovative classroom teaching in Pakistan that could meet standards and perquisites of 21st Century. This innovative classroom teaching will change model of Pakistan's education system for better impact.
Mansoor has also been awarded with a gold medal from National Management Foundation. He has published articles at Pakistan's leading newspaper The News International. He worked with Delivery Associates for transformation of system- wide education and health care across Saint Lucia, Pakistan, and Saudi Arabia.
While commenting on receiving this prestigious scholarship from Stanford University, Mansoor said, He is extremely humbled, grateful and thrilled about the privilege of joining the Knight-Hennessy community at Stanford. Without a doubt, the intellectual curiosity that LUMS helped me develop has been instrumental in this achievement. Perhaps even more importantly, the resilience and perseverance that my time at LUMS has taught me have been extremely helpful in all aspects of my personal, professional and academic life.'
NUST Islamabad Won National Imagine Cup 2019 Finals
NUST Islamabad Team named "EKKO-Wave Therapeutic Device" has won National Imagine Cup 2019 Finals which was organized by Higher Education Commission (HEC) and Microsoft Pakistan. EKKO Wave uses vibrating waves for solution of cognitive rehabilitation. The winning NUST team will travel to Amsterdam for the World Regional Finals. Whereas, the Global Finals will happen in Seattle, USA. NUST Islamabad has won National Imagine Cup 2019 Finals after competing with 48 finalists.
The award winning ceremony was attended by Shafqat Mahmood, Federal Minister for Federal Education and Professional Training as a chief guest. Dr. Tariq Banuri, Chairman HEC also attended the event. Federal Minister Shafqat Mehmood appreciated all the participants and hoped that the innovative products will be utilized for commercial purposes in future. He termed the innovations he witnessed in competition as 'breathtaking work'.
He said Pakistan is facing a real challenge in delivering high standardized and impactful research. He lauded the efforts put by HEC for promoting innovation in education through research and organizing Imagine Cup is one step forward in the right direction. He said, 'We are entering a new era of development wherein every individual is going to play his part'.