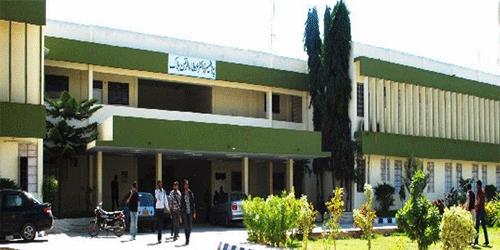 HEC detects falsification in PhD papers, thesis of FUUAST VC
News Submitted By: Ilm Ki Dunya

06-Oct-2016

Views: 2321
Karachi: Higher Education Commission (HEC) has detected plagiarism in papers as well as in thesis of vice-chancellor of Federal Urdu University of Arts, Science and Technology (FUUAST), Dr Suleman D Muhammad.
The media sources come to know that the HEC started investigation in the matter because of the differences of opinion of two university committees, one was constituted in 2012 while the other in 2015.
In order to have independent assessment of his thesis and papers, an expert panel consisting of the faculty members of related disciplines from various universities was constituted, official documents available with some private new source revealed.
"After the number of meetings, it has been concluded that falsification has been established in the thesis as well as in papers. The findings were shared before the 23rd meeting of higher Education Commission and it has endorsed the conclusion drawn by the professionals," added the documents.
Read More: Important Announcement: From now HEC will not recognize degree of 1-year B.Ed programme
As per Muhammad Ismail, Consultant (Quality Assurance Division), HEC, Dr Zahid Saleem, in-charge Islamabad campus, FUUAST, informed that almost twenty two suspected plagiarized papers of Prof Dr Suleman D Muhammad on June 25, 2015.
He furthermore said that his PhD thesis is also plagiarized but they were not able to locate it and requested the HEC to take some action.
In response to HEC letter, Registrar FUUAST sent a letter stating that the case has been completely investigated by the Plagiarism Standing Committee of the varsity which concluded that claims of the complainant were 'baseless' plus there was no need to precede the case anymore.
"Dr Farooq Aziz, PhD supervisor of Dr Suleman, complained that PhD degree awarded to Dr Suleman D Muhammad and his appointment as Professor has been made by following the set criteria of Higher Education Commission. He asserted Dr Suleman D Muhammad was supposedly involved in misappropriations, plagiarism and favoritism," the documents further revealed.
Read More: Good news for O/A level students regarding admissions
As per HEC, the FUUAST did not respond and to get updates regarding this matter a letter was sent on May 29, 2015. The university responded through Registrar Asif Ali that formerly there were governance issues at the university, because of which such complaints were made, now the situation has changed and Dr Suleman D Muhammad is appointed as the in-charge of Islamabad campus of FUUAST.
Another letter was received in which the Registrar informed that the university varsity has terminated the services of Dr Suleman D Muhammad on the basis of plagiarism claims which were proved by the experts from Quaid-e-Azam University and NUST, Islamabad.
Read More: Free Education: 10 occupied Kashmir students to get free education, accommodation at Punjab University
In spite of all this, the vice chancellor of FUUAST is still enjoying the post along with all benefits disobeying the orders of commission.