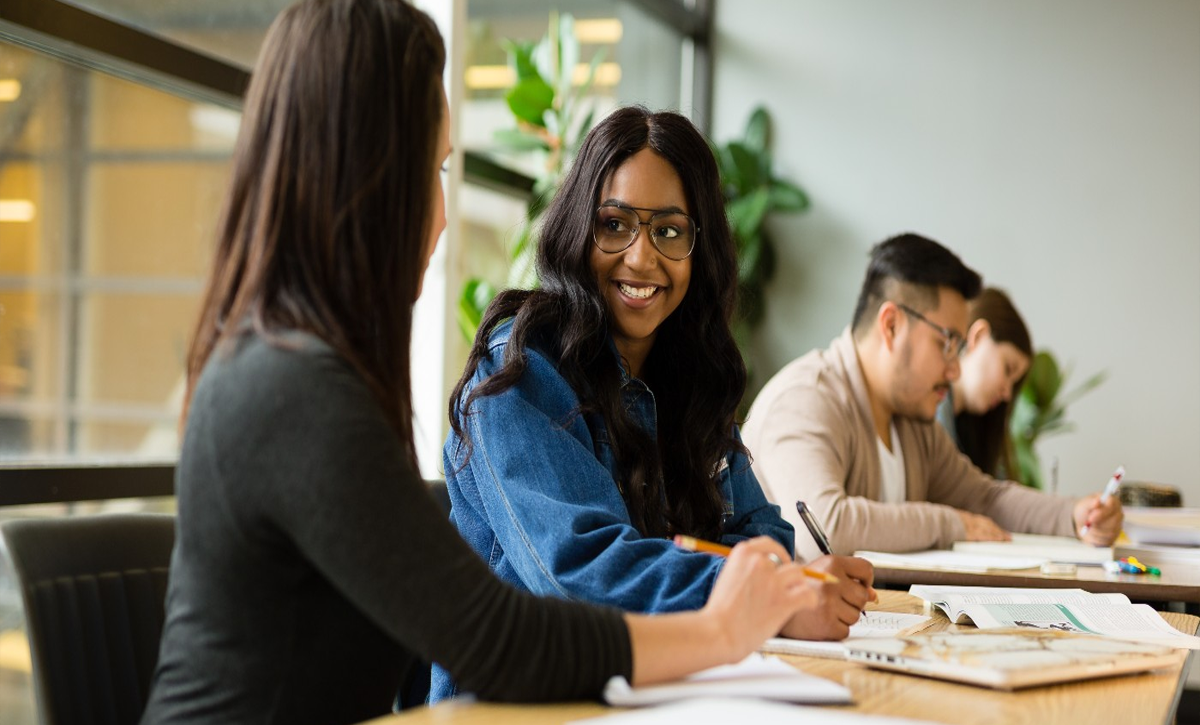 FPSC Issues CSS Admission Certificate 2022
News Submitted By: Ilm Ki Dunya

26-Apr-2022

Views: 9849
The federal public service commission (FPSC) holds the esteemed honor of administering and carrying out the CSS competitive examinations throughout Pakistan. The FPSC's CSS written examinations for compulsory subjects are scheduled to begin on the 12th of May 2022, while the optional subjects examinations are scheduled to start from the 15th of May 2022 while the candidates wait for their CSS Admission Certificate 2022 to be officially issued to them.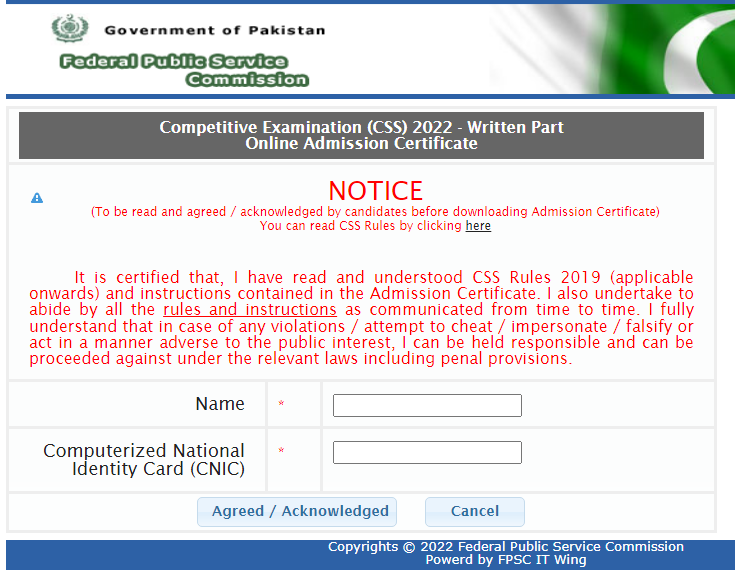 FPSC CSS Admission Certificate 2022
The Federal public service commission of Pakistan has issued the CSS written exam admission certificates for CSS candidates who are going to compete against all the students of Pakistan and prove their worth for being recommended and applicable for various government sector public positions by obtaining high marks in CSS written exam 2022.
The CSS competitive written exam candidates for the upcoming CSS examinations need to understand the importance of obtaining a valid and accurate FPSC CSS admission certificate 2022 as it is as important as CSS Roll No Slip 2022. Without it, they will not be allowed to enter the Federal public service commission (FPSC) designated examination centers.
How to Download CSS Admission Certificate
The CSS written exam candidates who are appearing for their upcoming FPSC written CSS examination need to obtain their official FPSC CSS Admission Certificate 2022 in order to be deemed eligible for attempting their CSS subject examinations by visiting the FPSC website at https://online.fpsc.gov.pk/fpsc/css/reports/css_ac_2022_p.php
FPSC CSS Date Sheet 2022
The CSS competitive written exam candidates who have previously have been successful in passing their FPSC's MPT examinations must be feeling very anxious and overjoyed while awaiting their FPSC CSS Date Sheet 2022, which has been issued, and now CSS candidates can start their proper examination paper studies revision in order to ace their upcoming CSS written examination whether being compulsory CSS exam or CSS optional exam.
FPSC CSS Syllabus 2022
The CSS candidates for the FPSC written CSS examination need to ensure that they have properly covered all of their CSS Syllabus PDF to have better chances of obtaining high marks in the CSS written examination 2022. CSS candidates must execute a proper study plan for distributing their precious time to cover their CSS recommended subjects as time is very limited and competition is fierce.