We're pleased to announce that the answer keys for yesterday's MDCAT re-conduct test for medical and dental students have been released online by DUHS. If you haven't had the chance to review these DOW MDCAT 2023 answer keys yet, you can now easily access and download them from this page. These DOW university MDCAT answer keys are invaluable for candidates seeking to verify their responses and assess their performance in the MDCAT re-conduct test 2023. Stay connected to our website for the latest DUHS MDCAT test updates.
DOW University Re-Conducts MDCAT 2023 Test
DOW University successfully conducted the MDCAT 2023 re-conduct test yesterday, offering students a chance to showcase their aptitude for medical and dental studies. Candidates re-appeared for this MDCAT test on the decision of caretaker Health Minister of Sindh and due to the previous cheating scandal of MDACT 2023. The caretaker Health Minister of Sindh previously announced that the MDCAT 2023 re-examination date will be 19th November 2023 and this test now have been conducted successfully. This MDCAT re-conduct test was held under stringent measures, aimed to ensure fairness and accuracy in assessing candidates aspiring for medical and dental programs.
DOW MDCAT Answer Keys Released
After the diligently conducting the MDCAT 2023 re-conduct test, DOW University swiftly released the official answer keys for all sets A, B, C, D and E today. Students can easily download these DUHS MDCAT 2023 answer keys from this page in PDF format. These answer keys enables students who appeared for the DUHS MDCAT test to verify their answers and assess their performance accurately or at least get the idea of it. Following are the recently released DUHS MDCAT answer keys 2023:
Group A: Yellow Answers Key
Group B: Green Answers Key
Group C: White Answers Key
Group D: Blue Answers Key
Group E: Pink Answers Key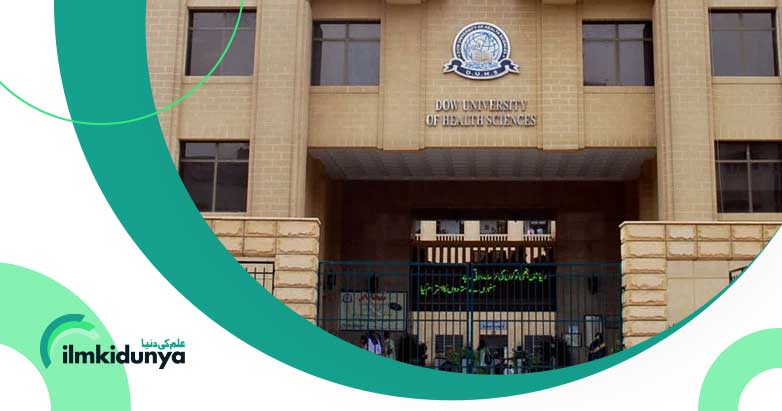 How to Use MDACT Answer Keys?
Students seeking to review their MDCAT answers can conveniently access the various answer keys A, B, C, and D from this designated page. But do you know how to use these DOW university MDCAT answer keys? If not, then don't worry. We are here to explain it to you. First of all, students have to check what was their MDCAT test group (yellow, green, white, blue or pink), and then they have to download the MDCAT answer key of that exact group from this page. Match your MDCAT mcqs answers with your respective answer key and crosscheck how many mcqs you have marked correctly in the MDCAT test. The availability of these answer keys online offers candidates a seamless opportunity to check and analyze their performance in the MDCAT 2023 re-conduct test.
DOW University MDCAT 2023 Result Date
The DOW University has promptly released the MDCAT 2023 answer keys. While these answer keys provide students with an idea of their MDCAT 2023 result, the official DUHS MDCAT 2023 result date has yet to be announced. These MDCAT answer keys ensure transparency and assist candidates in gauging their performance while awaiting the official DOW University MDCAT 2023 result. Students are encouraged to access the answer keys and assess their responses for a clearer understanding of their performance in this crucial examination.