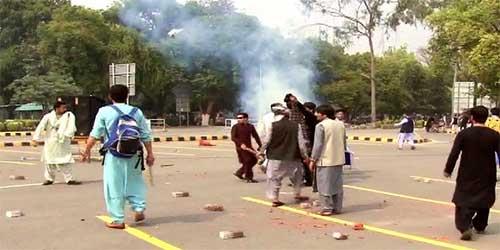 Clash among students group at university injures four
News Submitted By: Ilm Ki Dunya

20-Apr-2017

Views: 2056
Multan: According to the private news channel, almost four students were severely injured when two opposing student groups of Bahauddin Zakariya University (BZU), Multan clashed near Gole Bagh Chowk on Wednesday.
Both the student groups used sticks, iron rods and shells freely during this clash which resulted in injuries to 4 aspirants.
Read More: A student blamed of blasphemy beaten to death within university permises
The injured students were shifted to the nearby Nishtar Hospital immediately in critical condition.
Police reached the location and brought the situation under control. But, no arrest was made after this horrifying incident.