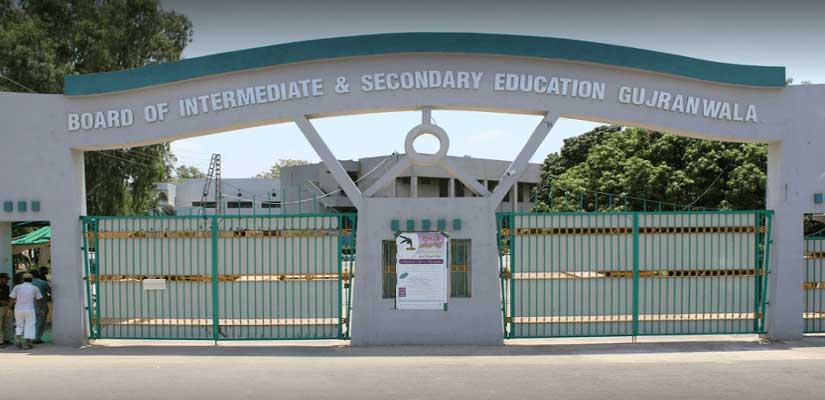 BISE Gujranwala Has Announced the Matric Date Sheet 2023 for the First Annual Matric Board Exams
News Submitted By: Ilm Ki Dunya

14-Mar-2023

Views: 922
Important announcement for matric students from Gujranwala! The officials of the Gujranwala board have announced the first annual revised matric date sheet 2023 for regular and private candidates. The BISE Gujranwala matric date sheet 2023 was announced by the Gujranwala board today on their official website and social media accounts. 9th and 10th class candidates of BISE Gujranwala can view this recently released SSC date sheet 2023 from this page. All the regular and private candidates can download this date sheet from this page and start preparing for the exams right away. Also BISE Gujranwala matric roll number slips are expected to be announced soon. As soon as they are made public by the Gujranwala board, students will also be able to access them from our website.
BISE Gujranwala 10th Class Date Sheet 2023
All the 10th class students who have been eagerly waiting for their BISE Gujranwala date sheet 2023 class 10 now don't have to wait any longer. On their official website, BISE Gujranwala has announced the revised date sheet for 10th class students. According to that announced date sheet of BISE Gujranwala, the 10th class written theory exams will begin on 4th April 2023 and will conclude on 17th April 2023. Besides the written theory exams, the 10th class practical exam dates are also given in the date sheet. The 10th class practical exams are scheduled to begin on 15th May 2023 and finish on 19th June 2023. Candidates can easily download the date sheet from this page. And keep reading to download the beneficial preparation material for BISE Gujranwala 10th class board exams.
BISE Gujranwala 9th Class Date Sheet 2023
It is to be informed that BISE Gujranwala 9th class revised date sheet 2023 has been announced by the official of Gujranwala board. In this revised 9th class date sheet two exams have been rescheduled. According to this date sheet the first 9th class written exam in scheduled on 18th April 2023 and the Gujranwala board will conduct the last 9th class exam on 12th May 2023. This updated Date sheet of 9th class 2023 Gujranwala board science group and arts group can be downloaded really easily from this page. Additionally, the Gujranwala board exams for the 9th class preparation materials can be found further down this page.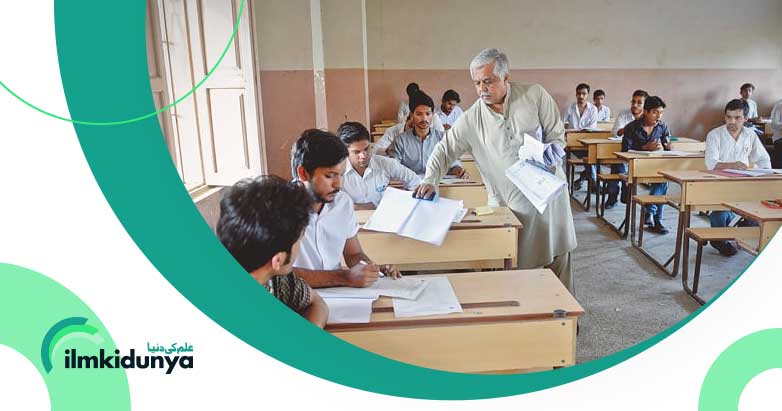 How to Prepare For 10th Class Board Exams:
If you are a 10th class student of Gujranwala board and don't know where to find the helpful preparation material for 10th class board exams, don't worry we are here to help! First of all you can prepare for your exams through 10th class guess papers and 10th class video lectures of all subjects. Then you can try to solve the past papers and 10th class online mcqs test of all subjects given on this page. This preparation material has been comprised by our highly qualified and experienced teachers and it will ultimately help you in your 10th class board exams.
BISE Gujranwala 9th Class Board Exams Preparation:
While preparing for the 9th class board exams, some students get confused and make mistakes, like skipping a specific chapter's most important part or topic. If you are a 9th class student who will soon appear in the 9th class board exams, we suggest you prepare from our provided exam preparation material. We have given the link of 9th class guess papers and 9th class video lectures of all subjects on this page, along with that you can also access the solved past papers and 9th class online mcqs test from this page. Our highly qualified teachers have composed this preparation material to help students like you.
How to Download the BISE Gujranwala Matric Date Sheet 2023:
The first annual revised date sheet of BISE Gujranwala of 9th and 10th class can be downloaded really easily from this page. The BISE Gujranwala matric date sheet contains all the important information related to the board exams. Gujranwala matric date sheet contains the dates, timings and subject names of arts and science groups. Students who haven't already viewed the BISE Gujranwala matric date sheet 2023, should download it from this page by clicking the download button in front of the date sheet title. Students can also view the recently released matric date sheets of 2023 of the following boards: