The government of Balochistan has announced the winter vacations in the schools. In this regard, a notification has been issued by the government to inform the students regarding the closure of the schools. It has been said that all the public and private schools will be closed from 15th December 2021 across the province. The decision has been taken to facilitate the students during the winter season as due to smog the students find it difficult to reach the school on time because of the traffic. Moreover, it has been ensured that the provincial government will take all the necessary steps to reduce the smog.
Balochistan Government Secondary Education Department
The Balochistan government Secondary Education Department has announced the schedule for long and short winter vacations for all public and private schools in the respective areas such as long winter vacations for the winter zone such as from 15th December 2021 to 28th February 2022 and short winter vacation for the summer zone from 22nd December 2021 to 31st December 2021. The announcement has also been made by the Balochistan Ministry of Education.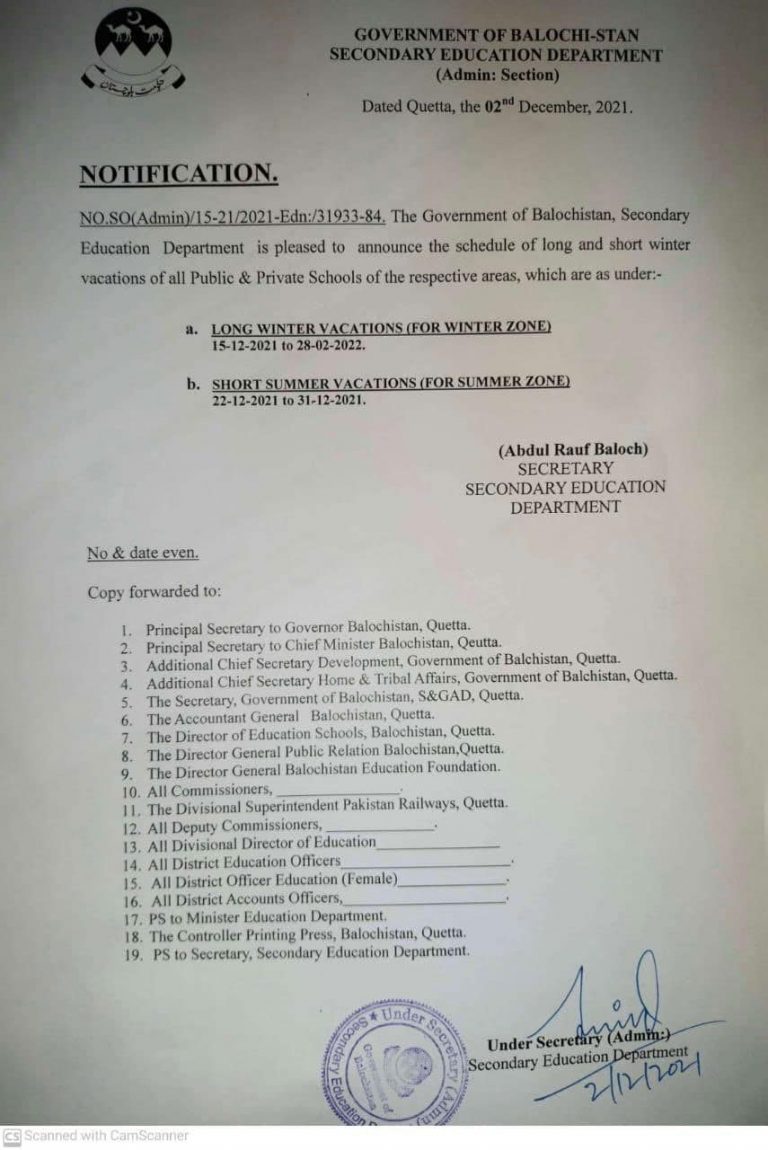 Closure of Schools
Earlier the government of Punjab had also announced to close the public and private schools and all private offices across the province three days a week that include Saturday, Sunday, and Monday. It had been said that the decision will remain effective from 27th November 2021 to 15th December 2021 due to the situation of the smog in the province. To counter the prevailing smog many efforts are being done by the government to minimize the traffic on the roads to avoid the road accidents caused by the smog. However, no announcement has been made by the Punjab government regarding the winter vacations in the public and private schools. In order to get further updates, keep visiting ilmkidunya.com.