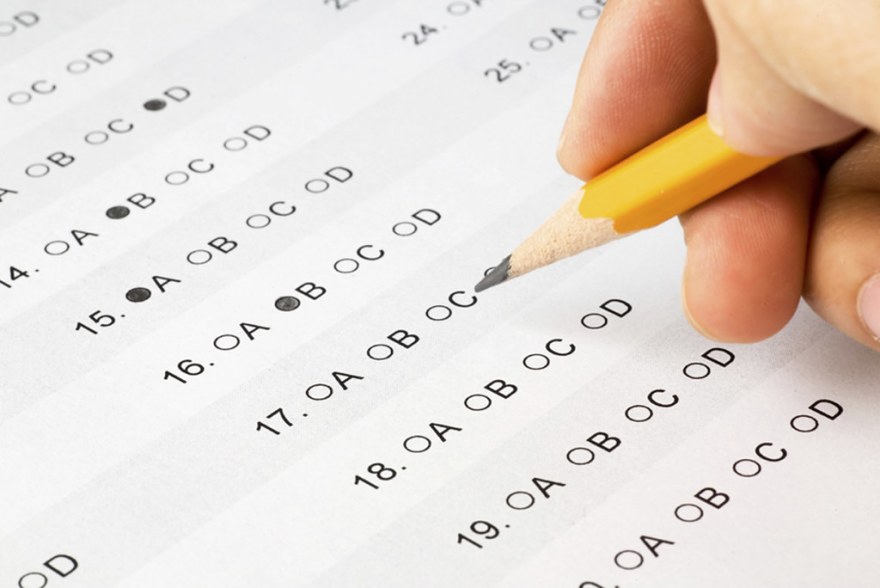 All Of The Students Are Allowed To Appear In ECAT Test 2021 Irrespective Of Intermediate Result
News Submitted By: Ilm Ki Dunya

17-Jun-2021

Views: 1466
The minister of federal education and professional training has announced that all of the students are allowed to give the Engineering College Admission Test before the issuance of the final results. The students of the intermediate part-II and A2 are also permitted to appear in the entrance exam. The meeting was held earlier in which the Vice-Chancellors of engineering universities, Pakistan Engineering Council (PEC) representatives, Higher Education Commission (HEC) Executive Director, and many other members participated and the meeting was chaired by the federal minister for education and professional training, Shafqat Mahmood. Through this decision, the students will have admission to engineering universities according to the provisional quota.
ECAT Test
In the meeting, it has been decided to provide extra time to the students for the preparation of the ECAT test. This year the annual exams will be conducted in July/August instead of March/April due to the spread of the coronavirus pandemic. Due to the delay in the annual exams of intermediate the students remain unable to appear in the entry test of the engineering universities. According to the education minister, the result of the annual exams will be announced in September while the result of A2 students will be issued in the month of January. So by considering these circumstances the students will not be able to take the entry test. Now all the students will be allowed to appear in the entrance exam to take admission in the engineering universities.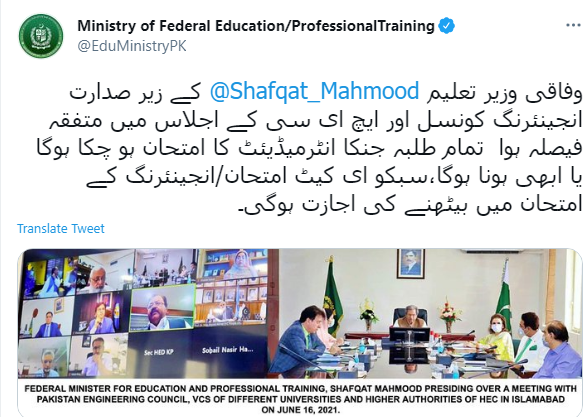 Statement of Education Minister
The federal education minister has announced the decision regarding the ECAT test. The annual board exams of matric and intermediate will be conducted after 10th July 2021. This year the students of SSC will take the exams of elective subjects and mathematics and students of HSSC will appear in the elective subjects only according to the decision of the federal education minister.
.