Class 12 Paper Scheme Urdu 2023
The candidates that are preparing to appear in the annual exams of the 12th class are advised to check the pairing scheme of 2nd year. The main purpose of offering the pairing scheme is to inform the students about the chapters that should be prepared before appearing in the annual exams. There are various study groups in intermediate that students can select according to their choice so check the pairing scheme of FSc part 2 urdu and do the preparation according to it.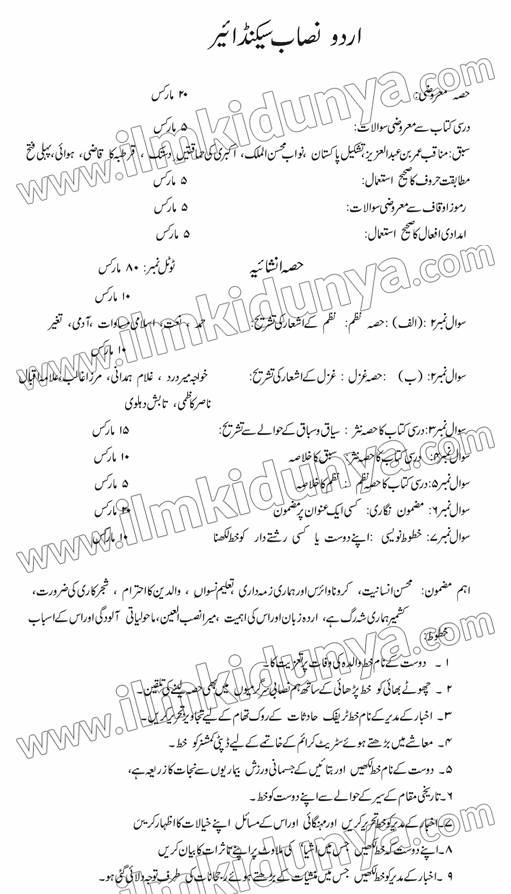 Through the paper scheme, the candidates learn about the division of the questions from the chapters included in the syllabus. So make sure to check the pairing scheme of 2nd year and devise the preparation plan according to it.

12th Class Urdu Pairing Scheme 2023
The candidates that are in the search of pairing scheme 12 class Urdu 2023 can access it from this platform. To make the search of the students easier the paring scheme has been provided on this portal so the candidates can directly get it without wasting any time. The pairing scheme facilitates the students in the preparation of the exams and the students cover the syllabus in less time. Moreover, by following the pairing scheme the candidates can ace the exams with the maximum marks.
Generally, the students consider Urdu an easy subject and so not focus on it but the candidates are notified that equal attention should be provided to prepare this subject also for the annual exams. During the preparation of the annual exams, the students do the comprehensive study and cover the syllabus so that they can score well. To get more information about the paper pairing scheme of 12th class 2023 urdu, stay in touch with ilmkidunya.com and get the latest updates without any delay.