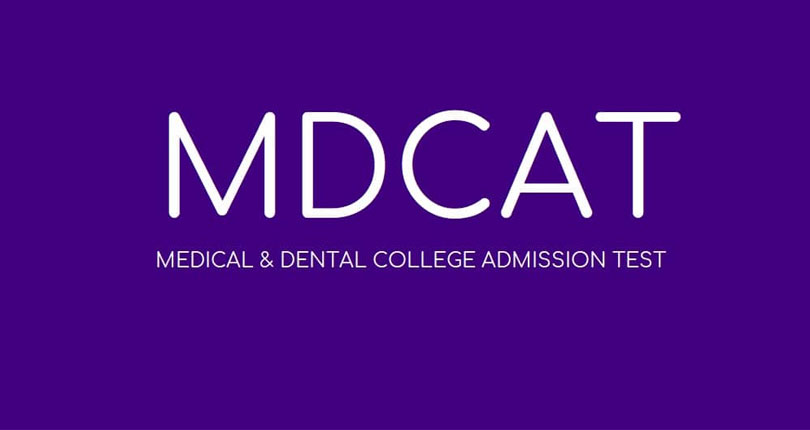 PMC MDCAT 2022 Postponed
News Submitted By: Ilm Ki Dunya

07-Sep-2022

Views: 1728
According to the news, the Federal Health Minister on September 07th, stated that the MDCAT 2022 has been postponed throughout the country till further notice. The health minister has highlighted the flood emergency as the reason for postponing the test. The intermediate students who were scheduled to take the Medical and Dental College Admissions Test are informed that the MDCAT 2022 has been postponed. The minister has informed that the schedule will be declared after consulting with the concerned departments.
However, it should be noticed that the Pakistan Medical Commission has not notified any official statement on its website yet. The Medical and Dental Colleges Admissions Test for the year 2022 was scheduled from September 07th to September 30th. In the wake of the flood emergency, the test is being postponed for now till further notice.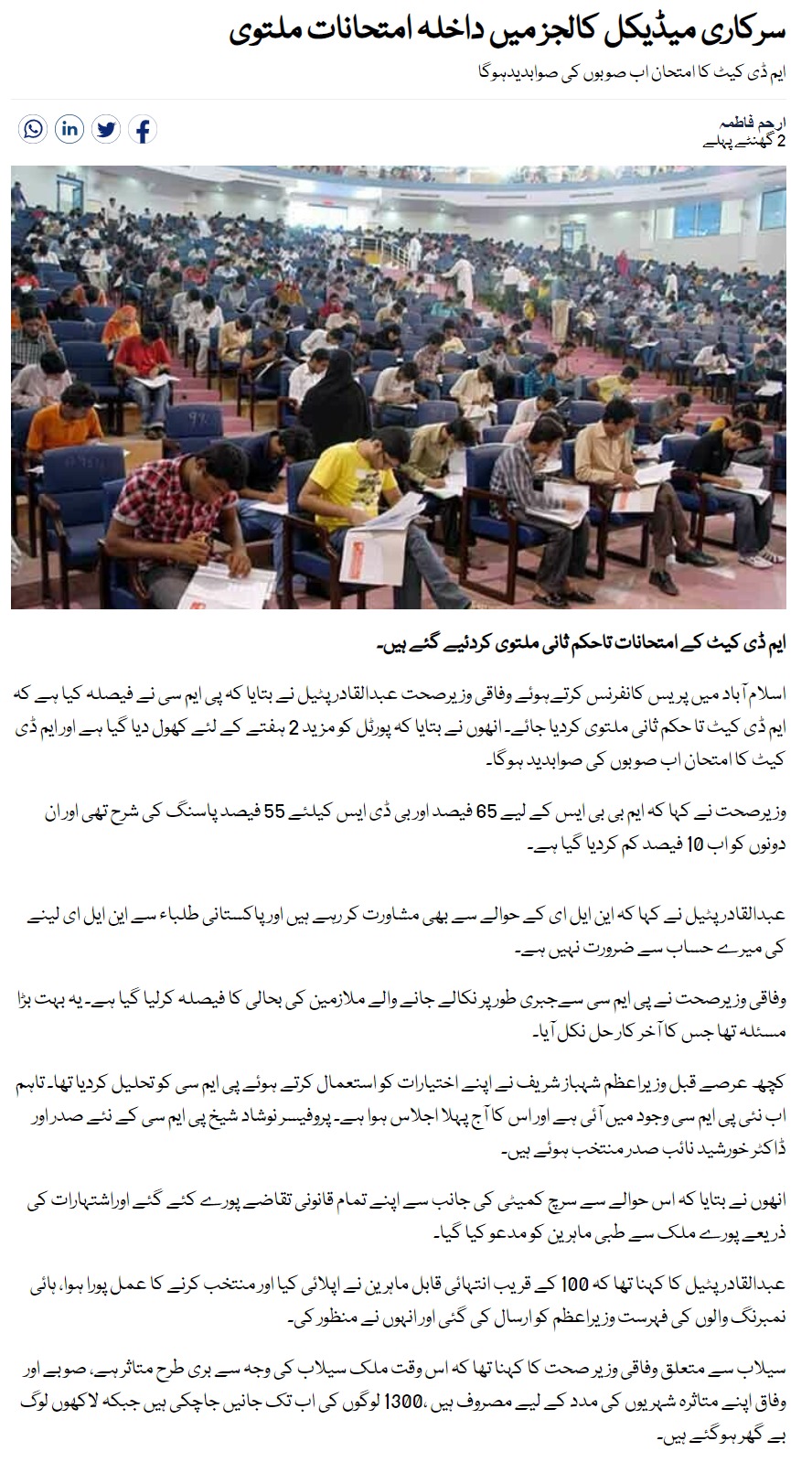 PMC MDCAT 2022
The Medical and Dental Colleges Admissions Test was supposed to be held in September, 2022. However, as per the news, the test is going to be postponed for now and the PMC will soon declare the official notification and schedule as well. Students who want to apply for undergraduate degree programs in the field of medicine are required to appear for the Medical and Dental Colleges Admissions 2022. Every year, a significant number of students across the country appear for the MDCAT.
The official notification from the Pakistan Medical Commission regarding the MDCAT 2022 postponement will be published.
Till then the students are advised to stay tuned for any further notifications about MDCAT 2022.