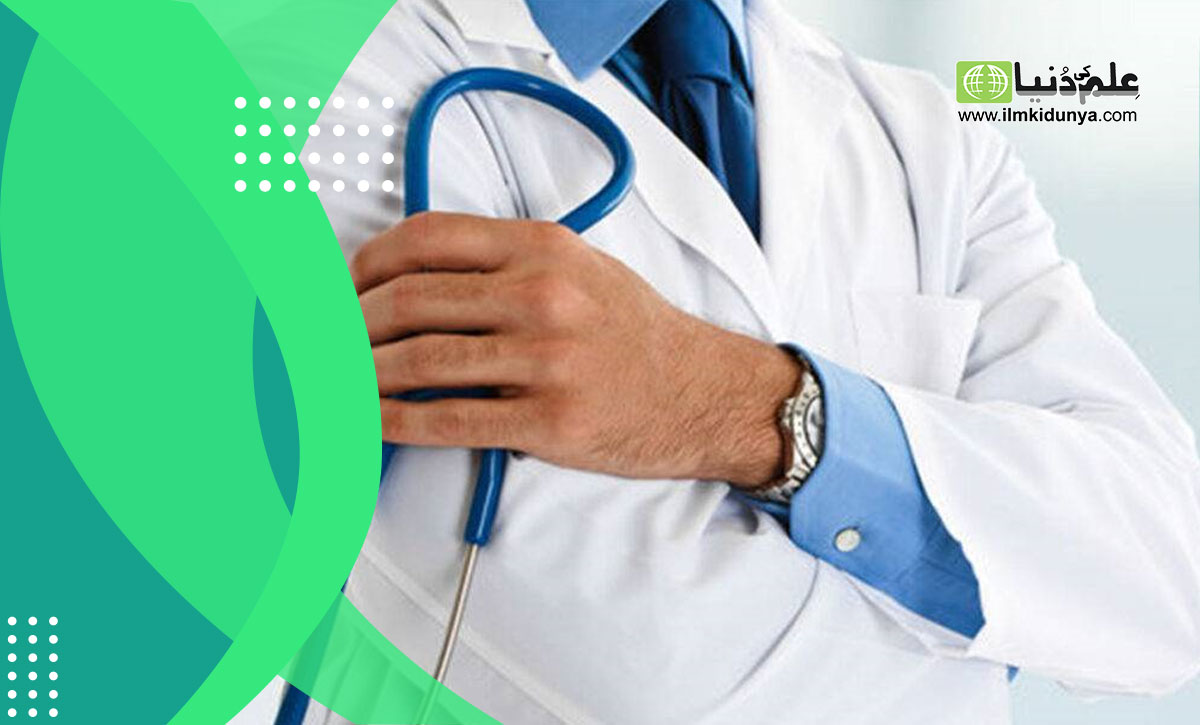 PMC Makes Announcement About MDCAT Passing Marks
News Submitted By: Ilm Ki Dunya

08-Dec-2021

Views: 1977
The Pakistan Medical Commission has made the announcement about the MDCAT passing marks for admission in the medical and dental colleges. The MDCAT is conducted every year for the candidates who intend to get admission in the medical and dental colleges after the completion of the FSc (pre-medical) or equivalent study program. It is mandatory for the candidates to pass the test with the maximum marks in order to secure admission. This year the MDCAT had been conducted in August-September and afterward, the commission had declared the result.
Medical and Dental College Admissions
According to the PMC Act 2020, only those students who have passed the MDCAT as per the MDCAT result announced by the PMC will be only eligible to take admission. This applies to all public and private medical/dental colleges across Pakistan. The National Medical and Dental Academic Board and Medical and Dental Council have the right to determine and set the standard and passing marks of MDCAT. No other authority has the right to alter the passing marks for the MDCAT.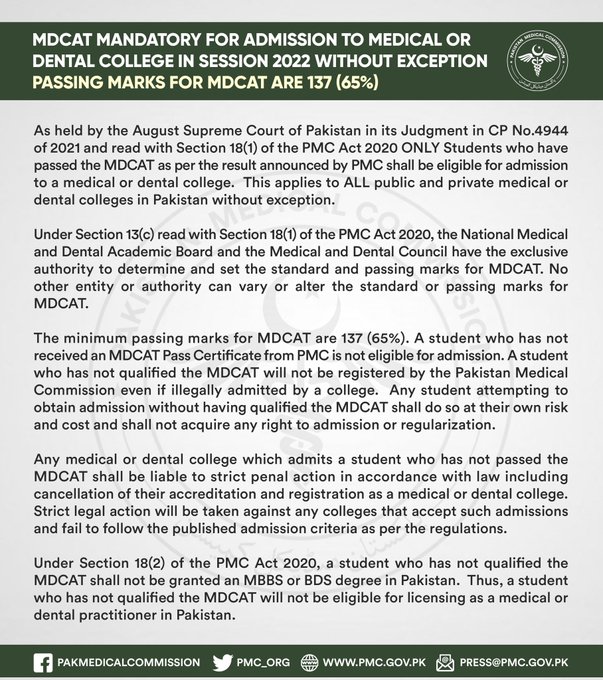 MDCAT Passing Marks
As per the announcement made by the PMC, the MDCAT passing marks are 137 (65%). The candidate who has not received the passing certificate will not be able to take admission. A student who has not qualified for the MDCAT will not be registered by the Pakistan Medical Commission even if legally admitted to the college. Any medical or dental college that admits the student who has not passed the MDCAT will be liable to strict action and the registration of medical college will be canceled. The PMC will also take strict action against the colleges that accept such admissions and fail to follow the announced admission criteria to enroll the students according to their regulations. As per the PMC Act 2020, the candidate who has not qualified for the MDCAT will not be able to get the MBBS and BDS degree in Pakistan. Thus a student without qualifying for the medical entrance exam will not be eligible for licensing the medical or dental practitioner in Pakistan.