Islamabad: Hamdard University and Ihsan Trust (IT) of Meezan Bank have recently signed a Memorandum of Understanding (MoU) for providing Qarz-e-Hasna (Interest Free Loan) to the aspirants of Hamdard University (HU).
---
Qarz-e-Hasna by Meezan Bank will be provided to students of Hamdard University completely on need-cum-merit basis.
---
The main objective of signing this MoU is to strengthen the capacity of each other as well as playing their role in offering education to those groups and persons who have been admitted to Hamdard University on merit and they are unable to afford their tuition fees.
Read More: NBP announces Student's Loan Scheme 2015-2016
This agreement will definitely give benefit to the bright students of Hamdard University who are facing financial difficulties and will also permit them to continue their study without any difficulty.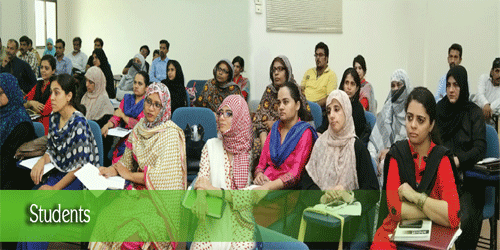 In the presence of Vice Chancellor of Hamdard University Prof. Dr. Hk. Abdul Hannan, this MoU was signed by the Registrar of (HU), Syed Nasir Ali Mirza and by Vice President / CSR & Special Projects Product Development & Shariah Compliance (PDSC), Ihsan Trust (IT) of Meezan Bank, Fayyaz ur Rehman Khan.
---
Hamdard University is also continuously offering scholarships to its aspirants on the basis of merit-cum-need and poverty. Last year, the varsity has given out an amount of Rs. 60 million to its talented and academically good students.
---
Vice Chancellor Prof. Dr. Hakim Abdul Hannan, Controller of Examination Nazir Ahmed Sheikh and Deputy Director Finance, Hamdard University Saad Bin Hilal were also present at MoU signing ceremony.