According to the latest announcement, the date sheet of the annual examination of intermediate part 1 has been changed due to the reference announcement of Eid ul Azha by the Prime Minister of Pakistan.
It has been decided to postpone the paper that is going to be conducted on 8th July 2022. The new tentative date sheet has been released by the education department of Punjab.
Additionally, the intermediate part 1 papers (annual examination 2022), scheduled for July 16 on Saturday and July 18 on Monday, will be rescheduled. According to the notification, it is the decision of the 20 constituencies of the Punjab Provincial Assembly on Sunday, July 17, 2022.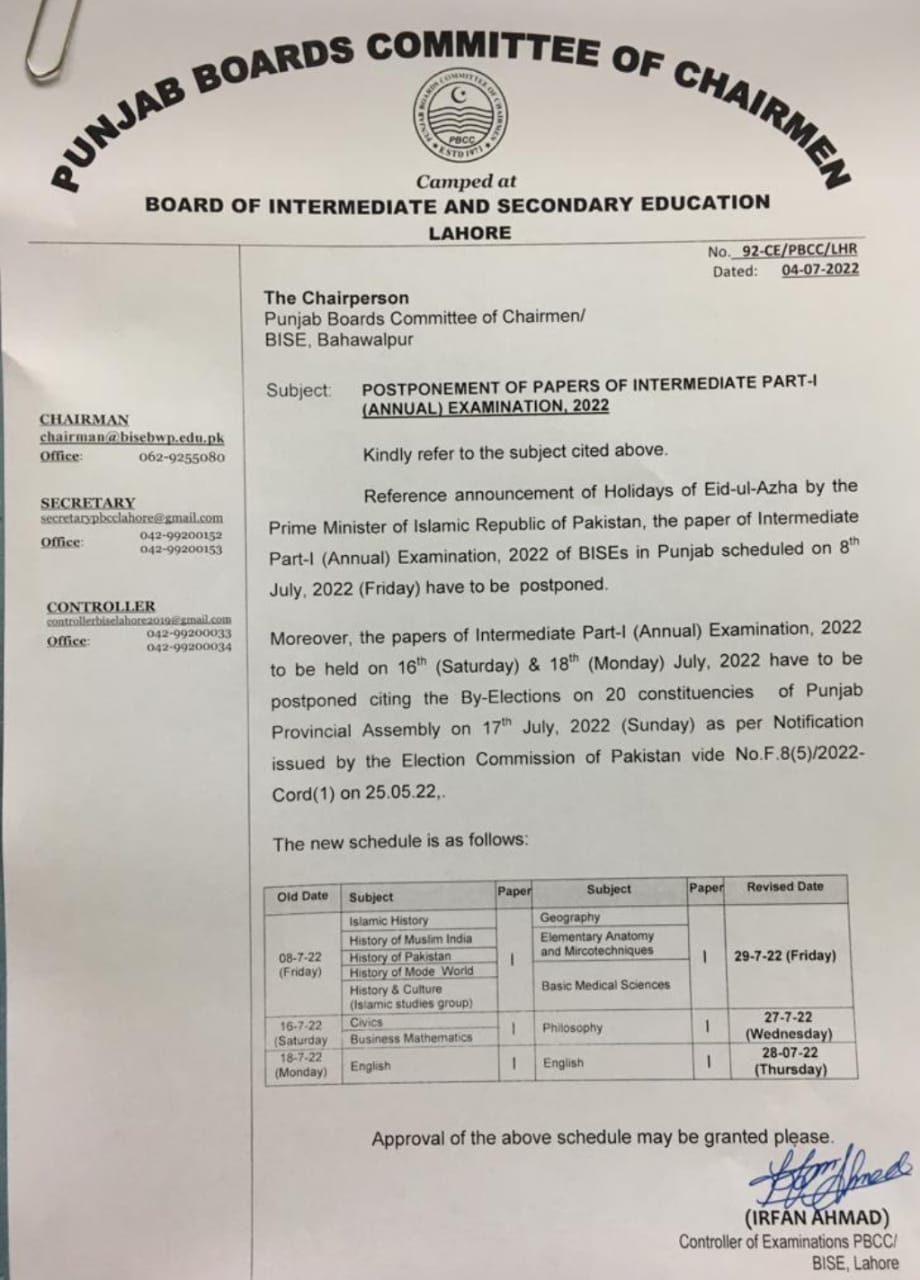 Follow the tentative (temporary) date sheet schedule for inter part 1 annual examination.
Old date

Subject

Paper

Subject

Paper

Revised Date

08. 07.2022

(Friday)

Islamic History

History of Muslim India

History of Pakistan

History of Mode World

History & Culture (Islamic studies group)

I

Geography

Elementary Anatomy Microtechniques

Basic Medical Sciences

I

29. 07. 2022

(Friday)

16. 07.2022

(Saturday)

Civics

Business Mathematics

I

Philosophy

I

27. 07. 2022

(Wednesday)

18. 07. 2022

(Monday)

English

I

English

I

28. 07. 2022

(Thursday)