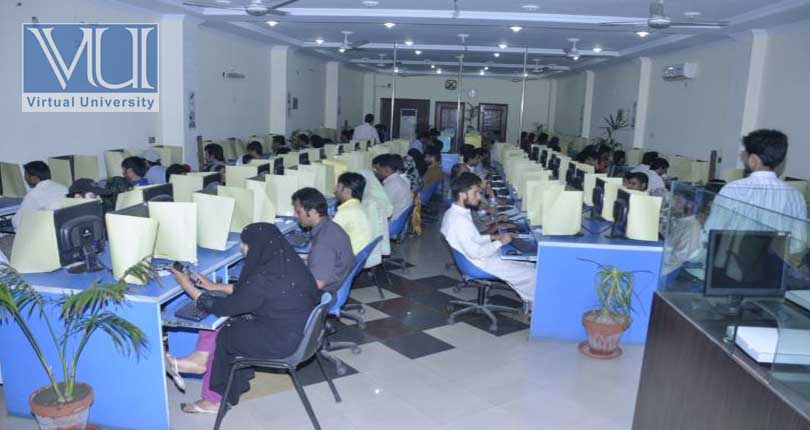 Get the best preparation by using solved VU past papers. Stand out in your Virtual University exams.
News Submitted By: Ilm Ki Dunya

15-May-2019

Views: 5611
Get Prepare yourself for upcoming Mid Term Spring Exams 2019
Virtual University is a public sector University having more than 100,000 students. Students of Virtual University are preparing hard for their upcoming exams. Ilmkidunya.com is glad to announce the students that your Mid-term spring exams 2019 are going to be held on June 15. Students who are preparing for their exams are curious to see the past papers of VU. We have uploaded all VU past papers for the students so they prepare their exams well.
Students can also download hot subjects past papers given below
Ilmkidunya.com welcome all the students of the virtual university who are going to appear in the exam. You shouldn't get stress about your exam as solved past papers of virtual University are available at our website. You can get prepared yourself for high grades by our solved past papers which are compiled specially for students going to appear in VU mid-term 2019 exam. See our d solved past papers to overcome your stress as exams are too near. It is too difficult for those students who yet not prepared for the mid-term exam. Our solved past papers are provided for each subject separately so more efficiently students grip their subject.
Virtual University All Latest & Old Past Papers For VU Students
Students of Bachelor and Master Program of Virtual University can now search past papers of their subjects on our website. Ilmkidunya.com has uploaded a vast series of solved past papers and unsolved past papers. Students of the virtual university who are going to appear in spring exam 2019 need not worry about their preparation. The past papers, we provided, are much helpful in the preparation of their exam. Solved Past papers are available for both bachelor and master program at our site.
These exams are much important for the students to maintain their percentage or CGPA. Students want to boost their percentage thus they need to work hard. Many students have completed their preparation and want to revise their coursework. We have provided them past papers so they prepare well for their exam. Some students are not well prepared before exams so, they can go through these papers and pass their exams easily.
Virtual University Online Examination System for exams
Virtual university of Pakistan offers online examination system for its students. Papers are taken online on VU examination software. Students have to enter their student ID and Exam Password to login into the exam screen. After login, you will see the instructions page for your exam. Both MCQs type questions and descriptive questions are to be answered online on VU examination software. After instructions, you will see the main screen where student answer their questions. Skip or come back to their questions. The bottom section of the main page includes the timer, question navigation button, status of attempted/unattempt questions, conduct instruction and finish exam link. Top section of the main screen shows the candidate details, course code and budgeted time for questions. Students can also finish exam anytime by clicking on finish the exam button. Duly confirmation required to finish the exam. At the end of paper, feedback is asked from the students.
Students who know paper pattern and paper scheme are more confident during their exams then those who not know these things. Paper pattern indicate the type and style of questions to be asked in paper and paper scheme help to focus on most important topics of the exam. It helps in understanding the type of questions which can be actually asked in the final exams. There are many reasons to get success in exam. It is seen that students usually failed who appear in paper before understanding the paper scheme. As paper pattern varies from university to university. Reading past papers of your university helps student to understand the paper pattern and paper scheme of their university. Past papers help in understanding these stuffs for paper. Students can easily get good marks in their exams if they study past papers with concentration and understand the style of examiner.