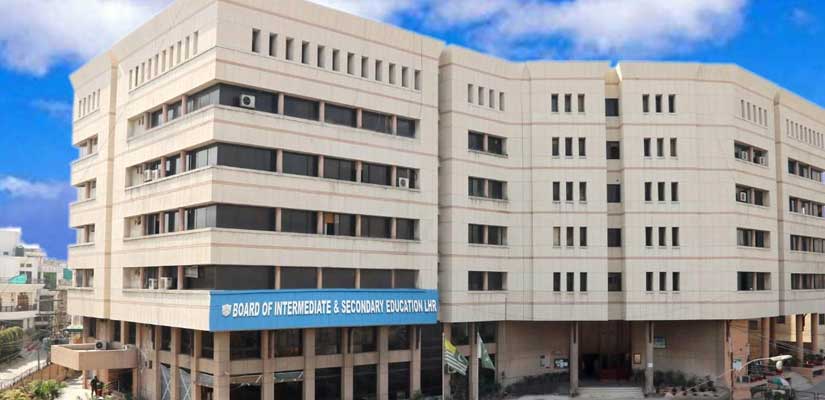 Check Out the Recently Released BISE Lahore Matric Date Sheet 2023
News Submitted By: Ilm Ki Dunya

13-Mar-2023

Views: 488
Students who have been eagerly waiting for their Matric exams, don't have to wait any longer because the Lahore Board has announced the SCC date sheet 2023 for 9th and 10th class today. The official BISE Lahore date sheet 2023 was made public today by the Lahore board on their official website. All the private and regular students can view and download this first annual matric datesheet 2023 from this page. Lahore Board usually releases the matric roll number slips 10 to 15 days before the exam commencement date. Students will also be able to download their matric roll number slips from our page as they get announced by the Lahore board.
BISE Lahore 10th Class Date Sheet 2023
Students are to be informed that today Lahore Board announced the BISE Lahore 10th Class Date Sheet 2023 on their official website for the first final 10th class exams. According to that BISE Lahore date sheet 2023 class 10, the written exams will start from 1st April 2023 and will end on 17th April 2023. And after the written exams BISE Lahore will conduct the matric practical exams. The first matric practical exam is scheduled to be conducted on 15th May 2023 and the matric practical exams will finish on 1st June 2023. All the 10th class students can view and download it from this page really easily.
BISE Lahore 9th Class Date Sheet 2023
Date sheet of 9th class 2023 Lahore board science group and arts group has been made public by the Lahore Board today. All the students who still haven't checked their BISE Lahore 9th Class Date Sheet 2023 can access it from this easily. The exams commencement date for the 9th class board exams is 18th April 2023 and the last 9th class exam will be conducted on 12th May 2023. Students will receive their 9th class roll number slips 10 to 15 days before the exams through post or mail. We will also provide the 9th class roll number slips 2023 on our website so stay tuned.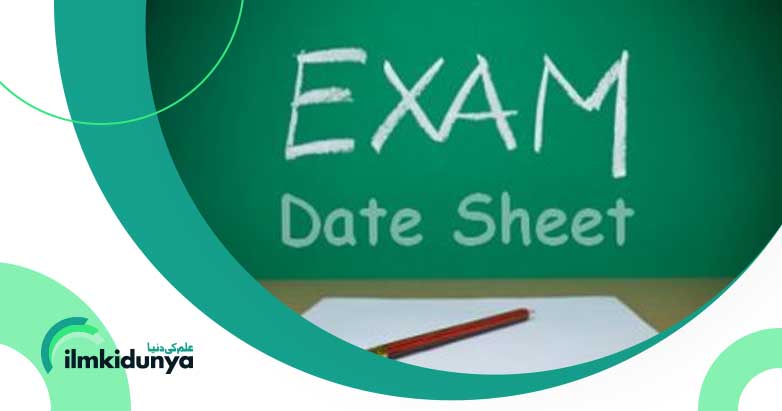 BISE Lahore 10th Class Board Exams Preparation:
Students who are nervous about their 10th board exams and are afraid that they might lack in the preparation of their exams don't have to worry because we also have given the complete preparation material for the BISE Lahore 10th class board exams 2023 on this page. Students can prepare for their 10th class first annual board exams by our provided solved past papers of 10th class, 10th class guess papers, 10th class online mcqs test and 10th class video lectures of all subjects. All of this 10th class board exams preparation material has been comprised by our experienced teachers according to the latest Lahore board paper pattern.
How to Prepare For 9th Class Board Exams:
Most of the students get confused while preparing for the 9th class board exams due to excessive syllabus and can't decide what portion they should prepare fully and what part can be left on choice. Don't stress out we are here to help. We have provided all the solved past papers of 9th class on this page so you can download them and comprehend that which preparation area or question are the most important. We have also prepared the 9th class guess papers and 9th class video lectures for the better preparation of students. For the students who believe that they have completed their 9th class board exams preparation can try to attempt our 9th class online mcqs test, these subject-wise mcqs will definitely help you in your board exams.
How to Download the BISE Lahore Matric Date Sheet 2023:
BISE Lahore Matric date sheet contains all the information related to 10th and 9th class board written and practical exams for example paper commencement dates, exam commencement timings etc. All private and regular students can who are about to appear in the BISE Lahore matric board exams this year can easily download the 9th and 10th class board exams date sheet from this page. We have uploaded the matric first annual date sheet of Lahore board on this page for the convenience of the students and students can easily download it to their laptops and mobile phones with the help of the download button.
See Also:
Matric date sheet 2023 has also been announced today, students can check out their 9th and 10th class date sheet:
• Multan