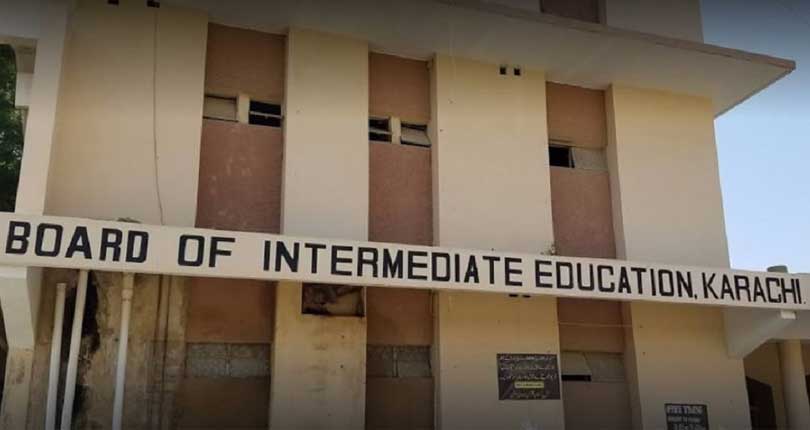 All 38 Colleges Students In Karachi Failed In Intermediate Exams 2022
News Submitted By: Ilm Ki Dunya

26-Dec-2022

Views: 734
Karachi Board revealed a shocking fact about recently released BIEK inter part 2 result 2022, that all the students in 38 Karachi colleges, including 25 government and 13 private, failed the HSC part 2 exams 2022. Not even a single student from 38 Karachi colleges was able to pass the intermediate exams 2022. These results highlights that Sindh's education system has completely collapsed. The BIEK 12th class humanities regular group result 2022 was announced on 23rd December 2022. The Karachi board has suspended the registration certificates of these colleges and provided further details of their performance. The principals of these colleges of Karachi were held accountable for their colleges' poor and unsatisfactory performance and for their inability to attract more students.
Reason Why Students Failed:
Education experts claim that the Covid pandemic is to blame for the widespread failure of students on intermediate exams. During the lockdown in 2020, students were promoted without taking exams. In addition, in 2021, students in the matriculation and intermediate levels were only required to take optional subjects and were declared passed in the compulsory subjects without even attempting exams, that why the Sindh's education system has reached a chaos like this. This relieved students and made them non-serious towards their studies.
Steps Taken to Improve the Result:
To improve the inter result of those 38 colleges in the future, a letter has been sent from inter board Karachi to the colleges, directing them to raise the standard of education and also advised that in order to raise the standard of education and for the betterment of students, subject experts should be hired.
About BIEK:
BIEK is the government educational board in Karachi especially for intermediate education examinations in Karachi. In 1974, the "Sindh Boards of Intermediate and Secondary Education" established BIEK as a separate entity. Intermediate Education is organized, governed, developed, and controlled by the BIEK Board throughout the province. The board of intermediate education Karachi is also providing document verification service, making forms available online, meting the international standards and providing students technical assistance.