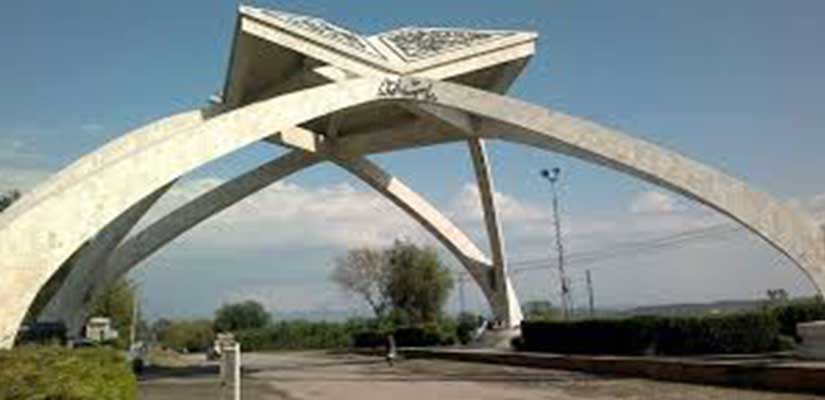 4th Invention to Innovation Summit to be Held at CECOS University, Peshawar
News Submitted By: Ilm Ki Dunya

22-Nov-2018

Views: 375
The summit will take place from 22 to 23 November. The "innovation summits" are being held at all four provinces of Pakistan for promotion and development of IT and Science field in Pakistan and also to utilize its development for economic stability of the country. The theme of the summit is Popularizing Science through Science Communications.
The students belonging to courses and programmes of IT and Science will be attending the event. The focus of organizing this event is to promote science communication activities in Pakistani students and general public. On economic front these summits are source of driving and carrying out discovery and innovation of new plans to tackle emerging global challenges and develop economies by indulging scientific firms.
It is a platform to gather industrial and technical sector along with investors to compile innovative concepts together to be implementable in future. Business leaders, innovators, investors and students are invited in the event. The summit will be consisted of technology, academic and industrial stalls, poster display, awards, technical presentation sessions and various other features regarding promotion of innovative ideas.
The development through research is a new field in Pakistan. Nothing much has been done in this field in past years. It is truly commendable that finally we are heading ahead in the pattern globally recognized. The potential and talent Pakistani students have is undeniable, the need is to provide a suitable platform to them. Our scientists like Doctor Abdul Salam and Abdul Qadir Kahn have contributed their share to the nation. Taking their example, we need to move ahead and implement on innovative ideas for growth of our economy. The deserving talent must be accommodated with scholarships and benefits for appreciation. Such summits are great way of encouragement.
Two Students of Quaid-e-Azam University Caught Selling Drugs
Police has arrested two students of Quaid-e-Azam University on suspicion of selling drugs in the University. The police have reportedly retrieved three kilograms of Hashish and ecstasy pills from the suspects. The arrests were made on Tuesday. The clue of drug possession and selling of these two students of QAU was given by an under arrested Nigerian drug seller.
The police of Capital city of Pakistan had arrested three Nigerian national for drug selling in QAU Islamabad campus last month, drugs of worth Rs8.5 million was seized which was possessed by these Nigerians residing in Pakistan. As per the official statement issued by the Anti-Narcotics Force (ANF) to the press, an official of ANF said that as many as 67% of Pakistani University students are drug users. This impending situation is matter of grave concern for the Pakistani police.
According to Brig Hammad Dogar (ANF Director North) said in a seminar that there nearly 7.6 million people in Pakistan intakes drugs including 22% females. The arrested students are recognized as Mohammad Tayab and Adnan Wazir, an FIR has also been lodged against them. This is not the first case of drug peddling witnessed in QAU Islamabad Campus.